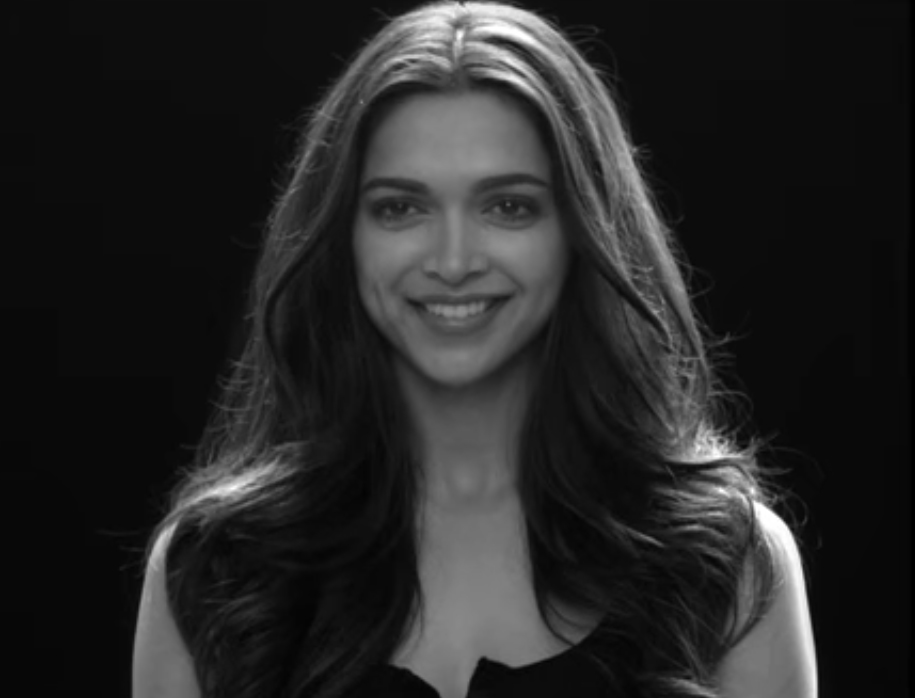 ---
Bollywood starlet Deepika Padukone, who recently won the respect of many after openly speaking out about her battle with depression, stars in a powerful new short film, My Choice, part of Vogue India's social awareness initiative #VogueEmpower.

[/fbvideo]

The short film has been directed by Homi Adajania and produced by JSW and Sangita Jinda and is based on a piece written by Kersi Khambatta.  

The video stars 99 women including the likes of director Adhuna Akhtar, Bollywood critic Anupama Chopra, model/lawyer Scherezade Shroff, actor Nimrat Kaur and other women who have made a difference in their respective careers.


Adhuna Akhtar. YOUTUBE SCREENGRAB

Related: Deepika wells up during first TV interview about her battle with depression

When asked why the director used 99 women in particular, she replied: "I liked the idea of telling people I originally had 100 women planned but God said the last one was too busy right now."


Nimrat Kaur. YOUTUBE SCREENGRAB

During the course of the short film, these women tell viewers all the things as they see as their right.

Here is a transcript of the film:

My body, my mind, my choice

To wear the clothes I like; even if my spirit roams naked

My choice; to be a size 0 or a size 15

They don't have a size for my spirit, and never will

To use cotton and silk to trap my soul is to believe that you can halt the expansion of the universe

Or capture sunlight in the palm of your hand

Your mind is caged, let it free

My body is not

Let it be

My choice

To marry, or not to marry

To have sex before marriage, to have sex out of marriage, or to not have sex

My choice

To love temporarily, or to lust forever

My choice

To love a man, or a woman, or both

Remember; you are my choice, I'm not your privilege

The bindi on my forehead, the ring on my finger, adding your surname to mine, they're all ornaments and can be replaced

My love for you cannot, so treasure that

My choice; to come home when I want

Don't be upset if I come home at 4am

Don't be fooled if I come home at 6pm,

My choice; to have your baby or not

To pick you from 7 billion choices or not

So don't get cocky

My pleasure might be your pain

My songs, your noise

My order, your anarchy

Your sins, my virtues

My choices are like my fingerprints

They make me unique

I am the tree of the forest

I am the snowflake not the snowfall

You are the snowflake

Wake up

Get out of the shit storm

I choose to empathise

Or to be indifferent

I choose to be different

I am the universe

Infinite in every direction

This is my choice

"In my family, my father is the only male in the house, but all of us have a voice," says Padukone.


Deepika Padukone. YOUTUBE SCREENGRAB

"I've always been allowed to be who I want to be. When you're not caged, when you don't succumb to expectation, that's when you're empowered."

Related: Deepika's 10 best public appearances

The powerful initiative, launched with the magazine's seventh anniversary issue, aims to encourage people to think and act in ways on issues pertaining to women's empowerment.

Previously, the same initiative came up with another video on domestic violence. The video, titled "Larke nai rotay," (boys don't cry), shows boys being told they are not 'supposed' to cry 'like girls' since a very young age.

It ends with a shot of a man about to tear up while hitting his wife/girlfriend, and stars Madhuri Dixit who says, "Instead of telling boys not to cry, we should tell them not make girls cry."

[/fbvideo]

#VogueEmpower's message is rather simple: It starts with you.

The short film originally appeared in Vogue India, and can be viewed there. 
COMMENTS (9)
Comments are moderated and generally will be posted if they are on-topic and not abusive.
For more information, please see our Comments FAQ