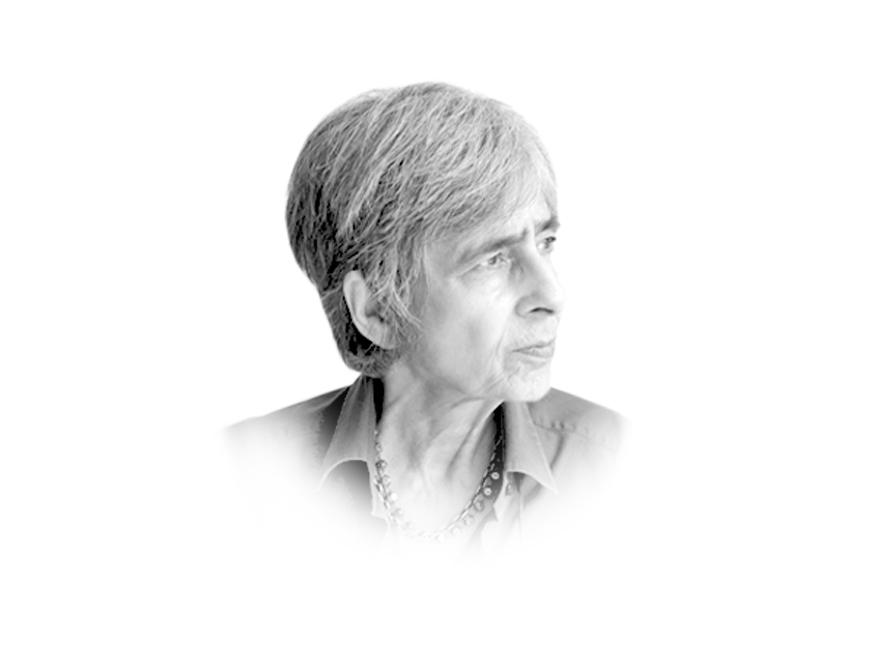 ---
Two days prior to the grand military public display in the deeply 'securitised' capital of the Islamic Republic, The New York Times carried a column written by an Austrian editor of The Diplomat on the subject of military parades. Some comments: "Grand military parades are waning in most of the West, but in Asia they are becoming a popular form of statesmanship. This year, lavish pageants of military hardware and marchers in formation will advance down boulevards in India, Pakistan, North Korea and China … This volume of military parades suggests a dangerously combustible combination of militarism and national insecurity…" He cautions Asia's leaders to keep in mind that "what begins as a parade often ends in carnage and death".

Well, Pakistan has had and is having its own share of carnage and death, the army for its part, as the parade was parading, was fighting its war against the terrorists encamped in the northern regions, and at the same time guarding the vast borderlands shared with our powerful neighbour. And the citizens of the hinterland are certainly no strangers to carnage and death imposed upon them by their fellow citizens.

As for the day-to-day carnage and death with which we are visited, a new twist was given to the ongoing, largely ignored death and carnage dealt out to what are known as the minorities in this democratic country which appellation is entirely decided by religion. The Christians of Pakistan, most of them gathered in the great province of Punjab and most of them poor and deprived, and up to this month's Youhanabad incident, docile, taking whatever is dished out to them with mere vague murmurs of distress.

Reportedly, in the space of two years Christian communities have been attacked 36 times with a tally of 265 deaths. Apart from the bombings carried out by terrorists, they have been subjected to over a score of murderous attacks by the majority on allegations of blasphemy, but usually for reasons of some sort of gain, or just sheer mob violence which for the bigoted, ignorant and intolerant has become almost a form of entertainment, or perhaps a perceived direct call to arms from on high. Anyhow, they have died, been mutilated and injured, lost their properties and many languish in our jails under sentence of death.

On March 15, things turned out differently when the TTP (of Punjab, presumably) launched a suicide attack on two churches killing 15. Something snapped. The despised menials turned on their tormentors and in the process killed two apparently innocent members of the majority. Times have changed, or was this Christian mob just proving they were good and integrated citizens of Pakistan, not averse to taking the law into their own hands as the state provides them with no law and even less order? Lynchings for whatever reasons are not unusual when mobs come into their own — and don't the Christians know it well. So if you can't beat 'em, join 'em.

Earlier this month the self-confessed murderer of Salmaan Taseer, Mumtaz Qadri, was cleared by the IHC of any anti-terror charges. Well, surely to heaven, his public execution has spread terror, it could not have done otherwise. Since his terror-drenched gunning down of a sitting governor, even the enlightened are now so terror-struck that to even discuss the misuse and abuse of the blasphemy laws rationally is a no-no in case some self-appointed guardian of righteousness should overhear and compulsively act.

Afterthought: Attributed to that great pragmatist, Lee Kuan Yew — a comment on being asked after a visit to Pakistan if he had any advice to offer. He stated his inability to do so in the case of a nation more interested in the afterlife than life on earth.

Published in The Express Tribune, March 28th, 2015.

Like Opinion & Editorial on Facebook, follow @ETOpEd on Twitter to receive all updates on all our daily pieces.