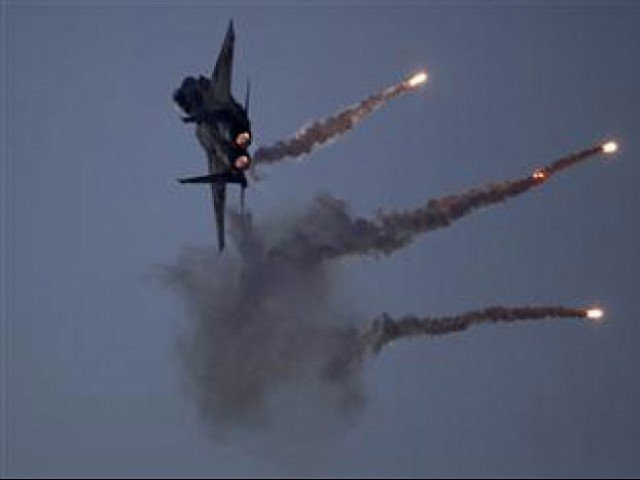 ---
At least 30 suspected militants belonging to the Lashkar-e-Islam were killed when security forces carried out airstrikes on militant sanctuaries in Tirah Valley of Khyber Agency on Wednesday.

A statement issued by the army's media wing, Inter-Services Public Relations (ISPR), while confirming the military action, said two arms and ammunition dumps were also destroyed in the strikes.

According to Reuters, Lashkar-e-Islam's spokesperson Salahuddin Ayubi was also killed in the strikes.

The Lashkar-e-Islam announced an alliance with the Taliban earlier this month, the intelligence officials said.

In the current month, this is the third major air strike in Tirah.

A few days earlier, at least 35 suspected militants were killed and several others injured in airstrikes in Tirah.

Read: Khyber-One operation: Jets pound militant targets in Tirah, 35 dead

The armed forces are engaged in military action Khyber-I in Bara's plains and mountains (Tirah) of Khyber Agency since the mid of October 2014.

Officials have termed the military action successful and on such grounds have announced repatriation of Internally Displaced People (IDP) to their homes. Registration of IDPs in this respect is in final stages whereas the first convoy of IDPs will depart for their homes on Friday.