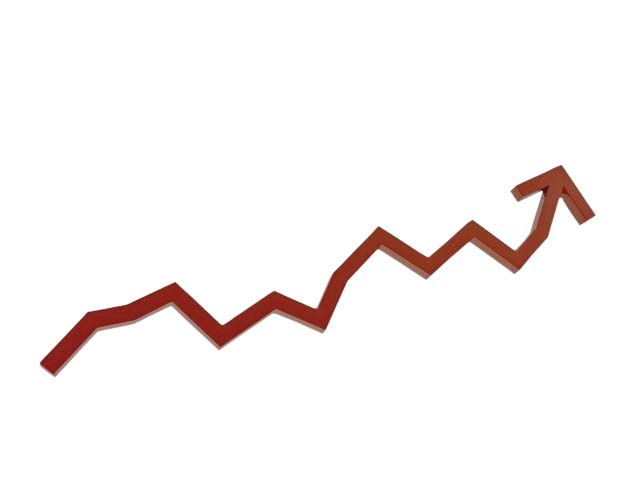 ---
KARACHI:



With government securities representing more than 86% of their total investments, large commercial banks increased their investment portfolio substantially in 2014.




A review of the recently released annual reports of the five largest commercial banks shows the surge in their investments outpaced the increase in their advances during 2014.

Government securities, such as treasury bills, Pakistan Investment Bonds (PIBs), Eurobonds and Sukuks, constituted 86.4% of nearly Rs2.9 trillion investments that appear on the balance sheets of Habib Bank (HBL), MCB Bank, United Bank (UBL), National Bank (NBP) and Allied Bank (ABL) at the end of 2014.

Government securities represented 88.4% of total investments of the top four private-sector banks last year.

Two of the major components of the asset side of a bank's balance sheet are advances and investments. Except NBP, which is owned by the government, all big banks had higher investments than advances at the end of the last year, their annual reports show.

Moreover, the year-on-year increase in banks' investments remained greater than the corresponding rise in their advances in 2014, except in the case of MCB.

For example, the increase in NBP's investments clocked up at 41.1% in 2014 while the rise in its advances remained only 1.8%. Similarly, the rise in HBL's investments last year was 12.9%, although its advances grew by 6% only.

"This cannot be called a normal state of affairs. Banks' job is to mobilise deposits and use them to finance investments in the economy. Their heavy investments in government papers are not leading to the creation of any economic assets," said economist Dr Kaiser Bengali while speaking to The Express Tribune.

Holding successive governments responsible for losing the state's 'development agenda,' Bengali said the demise of financial development institutions, like PIDC, NDFC and PICIC, have quickened the pace of economic decay in Pakistan. He said the trend of commercial banks' heavy investments in government papers will continue unless the government stops borrowings to meet its current expenditures.

"These banks are making huge profits. But that should not be confused with economic development. Big banks are not contributing towards the economy," he added.

The combined profitability of the big five banks increased by a massive 31% on a year-on-year basis to Rs111.3 billion in 2014.

According to Topline Securities analyst Umair Naseer, banks' investment strategy to shift from short-term treasury bills to high-yielding, long-term PIBs resulted in improved margins for the banking sector in 2014.




Three of the five big banks reduced their holdings of treasury bills substantially in 2014. The year-on-year drop in treasury bills' holdings of UBL, MCB and HBL was 70.1%, 56.5% and 25.5%, respectively.

In contrast, the year-on-year increase in the big banks' PIB holdings remained significantly high last year. ABL increased its PIB holdings by 817.7%, NBP (306.4%), HBL (205.8%), MCB (205.7%) and UBL (201.6%) in 2014.

In its annual report, MCB attributed its heavy deployment of liquidity in government papers to 'the lack of credit opportunities' – a persistent phenomenon that resulted in the bank's investment base to grow by an average of 32% per annum for the last six years.

The writer is a staff correspondent

Published in The Express Tribune, March  16th,  2015.

Like Business on Facebook, follow @TribuneBiz on Twitter to stay informed and join in the conversation.
COMMENTS
Comments are moderated and generally will be posted if they are on-topic and not abusive.
For more information, please see our Comments FAQ