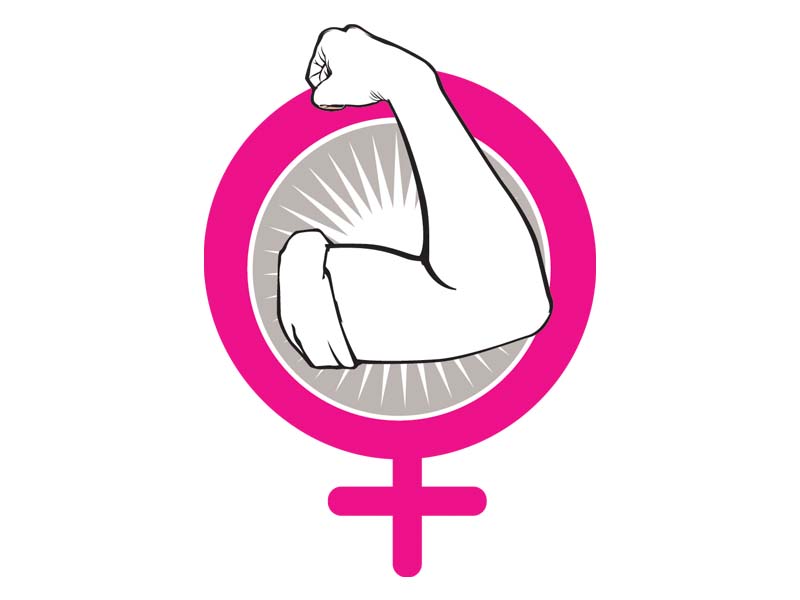 ---
ISLAMABAD: The International Women's Day is celebrated on March 8 every year to commemorate the extraordinary role that ordinary women have been playing in the economic, political and social development of their communities and countries.

"People generally assume that I run my business because my husband doesn't make enough to support me," said a smiling Shamim Akhtar.  The 42-year-old enterprising entrepreneur runs a cosmetic and jewelry shop in Saddar, Rawalpindi since the past seven years.

After qualifying for a micro-finance loan from Khushhali Bank Limited earlier last year, she was able to expand her business and invest in new products. Shamim felt that competition was tough and she needed to have different brands available at her shop in order to retain and increase her clientele.

"I'm uneducated but I invested in this store because I wanted to do something useful with my time," she shared.  She believes that the additional income from her store has considerably improved her family's standard of living.




For Kawal Zulfiqar on the other hand, running her own school was always a dream. "Although I wanted to be a teacher from an early age, I never thought I would be able to run a school all by myself," said Kanwal, who runs a tuition centre-turned-school in Faisal Colony, Rawalpindi. The micro-finance loan that I availed from Khushhali Bank Limited helped me buy furniture and stationary for my school," she expressed.

Every morning she leaves her house at around 7am and covers a taxing commute to reach her school where she is currently training teachers in the morning and coaching children in the evening.

Zulfiqar, a loving mother of three children, strongly believes that despite the fact that people are now realising the significance of education in Pakistan, there still needs to be a mass awareness campaign for parents, focusing on the benefits of education, especially for girls.




Adding to the subject, Khawar Mumtaz, chairperson of the National Commission on the Status of Women said, "Around 74 per cent of women are working in the informal sector in Pakistan. We need to create opportunities for women, work on legislation against violence and harassment and acknowledge their contribution." She added that if women's contribution is acknowledged, the figures of working women in Pakistan would considerably go up.

"In our society when a boy is born the family prays for his wellbeing and career, however, when a girl born the primary focus is on finding her a suitable life partner. Discrimination starts right from when a girl is born," explained Kishwar Naheed, a non-conformist feminist poet and rights activist.

Talking to The Express Tribune, Dr Parveen Ashraf, board member of the Potohar Organisation for Development Advocacy, said "Our daughters have earned degrees and scholarships but they still struggle to get their rightful share in inheritance". It is, however, heartening to see that women are now making a mark in various fields from being carpenters to fighter pilots, she added.

"The mindset needs to change at every level of society; whether it's the policymakers, law-enforcement agencies, media or religious communities," said Samar Minallah, a documentary filmmaker and rights activist. Pro-women laws will be enforced properly only when our approach towards women in general is changed, she added.

Published in The Express Tribune, March 8th, 2015.
COMMENTS
Comments are moderated and generally will be posted if they are on-topic and not abusive.
For more information, please see our Comments FAQ