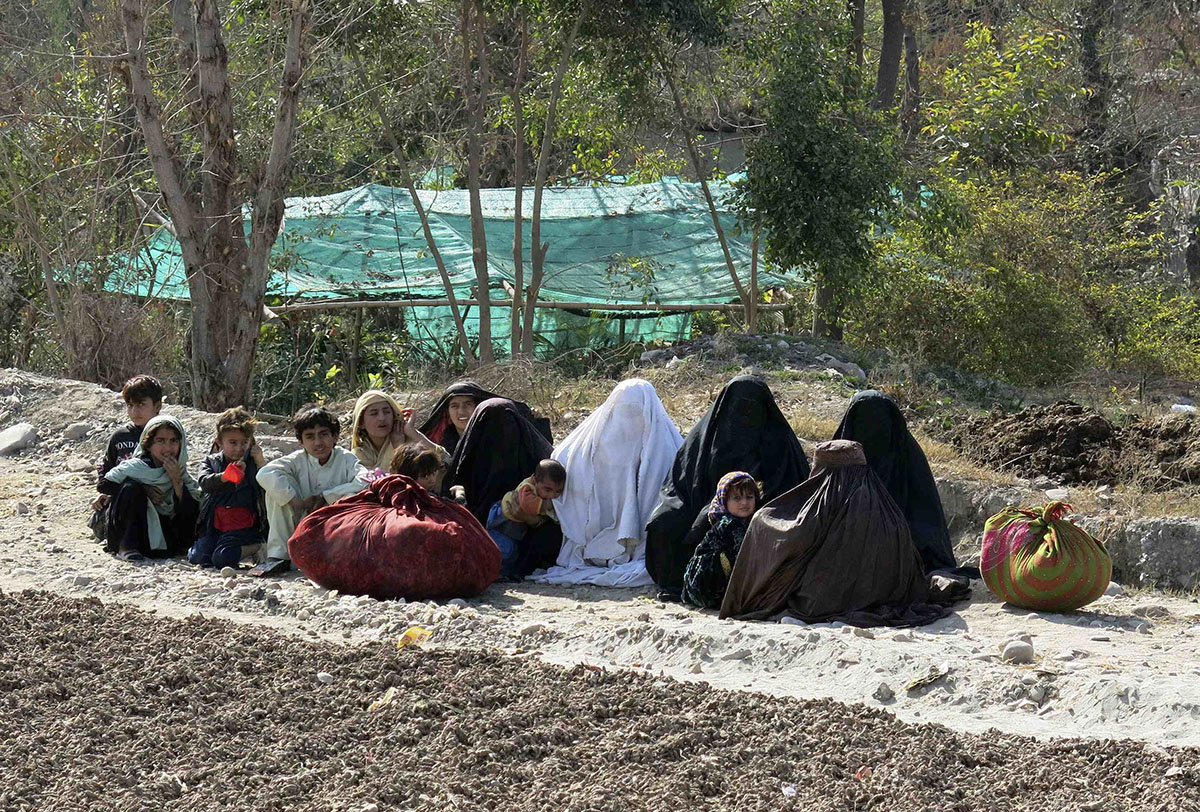 ---
Sunday, March 8, 2015 sees the celebration of International Women's Day around the world — but the reality is that there is little to celebrate in Pakistan. The event has its origins in the Second International Conference of Working Women in Copenhagen, in 1910. Clara Zetkin was a leader of the Women's Office for the German Social Democratic Party and she proposed that an international day for women should be celebrated every year. Ms Zetkin hoped that such a day would provide an opportunity for women to press their demands and set a future course for themselves, as well as reflect on the achievements of women in the preceding year. Her proposal was unanimously accepted.

Around 105 years later, the picture for women in Pakistan, across all social strata and in every corner of their lives, is bleak. The emancipation of women in the Western countries was accelerated by two world wars and a socio-cultural revolution in the 1960s and the 1970s that continues today, but the battle for women equality is far from over anywhere in the world. The Nordic/Scandinavian countries have come the furthest in terms of institutionalising the rights of women, but the rest of the world trails considerably behind. For the woman of the subcontinent change has been slow to come, and strongly resisted by cultures that are profoundly patriarchal and highly resistant to change. The plight of widows in India is only slightly different from that of the days before Partition. The numbers of women and girls murdered in the name of 'honour' in Pakistan every year is steadily rising rather than falling. Rape is on the rise as well, and the passing of legislation making it easier to prosecute rapists in Pakistan will take years to be universally applied and accepted.

Malala Yousufzai was the co-recipient of the Nobel Peace Prize in 2014, a remarkable event by any measure, yet she is viewed with ambivalence at best and outright hostility at worst in her country of birth — no matter that she is lauded globally. Malala symbolises the fight for education for all, and not just for women and girls, and there are others who have a lower profile but are no less vital change-agents in a country where education and literacy levels for women are abysmally low.

Violence against women remains endemic (it is also endemic in other states and cultures it must be noted, some more so than others; it is not eradicated anywhere); and even where legislation exists to protect the women of Pakistan it is poorly implemented. There have been recent positive steps — the legislation to protect the property rights of women enacted in Punjab for instance but they are a rarity. Forced marriage remains an issue in every province and despite calls by civil society activists, the sale of acid remains largely unregulated and a direct contributor to the rising trend of acid-throwing — invariably but not exclusively against the faces of women.

Sexual harassment of women in the workplace, and the practice of so-called 'eve teasing' of female students at universities and teenage girl schoolchildren remain rife. The list of ways in which women are rendered as second-class citizens is endless, but there are pinpoints of hope in the prevailing gloom. Whilst it is a struggle to find any woman in the peace-building and shaping processes, women are now present at the forefront of educational reform in some places — but as activists rather than policy-makers or budget holders. Similarly, in health and health education, women are finding a place — but very rarely as senior managers and it will not be until women achieve places in which they have real power, at the top of organisations and promotional ladders, will they be able to push agendas of change that really do reshape the prevailing patriarchy. Above all else, education for women is the key to the future — and not only for women but for all of us.

Published in The Express Tribune, March 8th, 2015.

Like Opinion & Editorial on Facebook, follow @ETOpEd on Twitter to receive all updates on all our daily pieces.
COMMENTS
Comments are moderated and generally will be posted if they are on-topic and not abusive.
For more information, please see our Comments FAQ