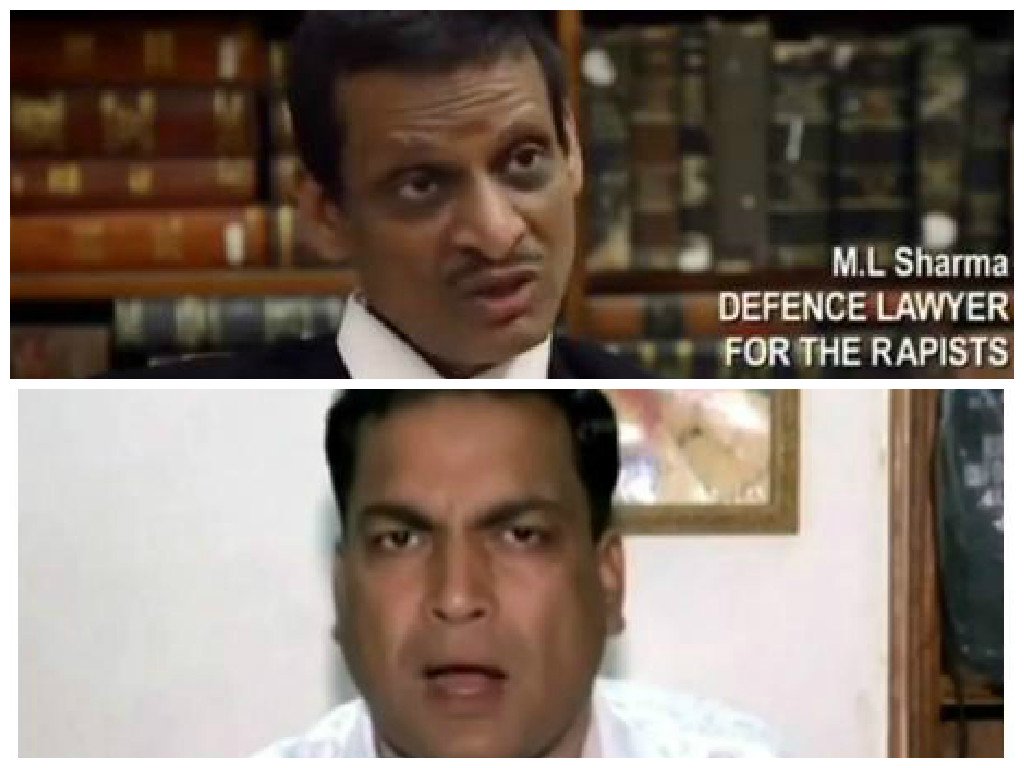 ---
In a BBC documentary about the fatal gang  rape of a student, defence counsels for the accused rapists said a woman is like a flower and should stay indoors at night for she needs to be protected, BuzzFeed reported.

Based on a young girl who was brutally attacked on a bus after an evening trip to the cinema in Delhi in December 2012, the documentary has stirred a huge debate in India.

Defence counsel, M L Sharma, added that in Indian society we never allow our girls to leave their houses after 6:30 or 7:30 or 8:30 in the evening with an unknown person. This is a reference to the fact that the rape victim was returning home from a cinema trip with a male friend at around 8:30pm on the night of the attack.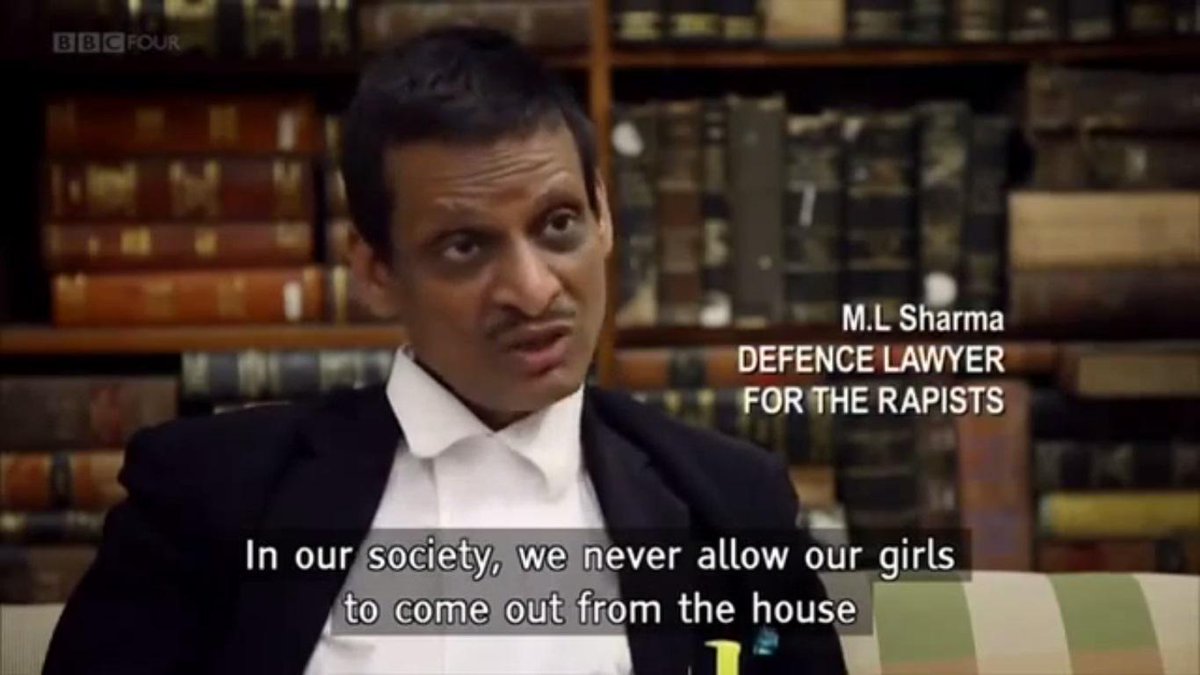 Defence lawyer M.L. Sharma. PHOTO COURTESY: BUZZ FEED


India earlier this week banned the documentary, which was due to be aired on March 8, after preview clips showing unapologetic comments from Mukesh Singh, one of the five people convicted of the attack,went viral.

Read: India bans broadcast of gang-rapist documentary

The show aired in the UK and online on March 4. It sparked fresh outrage in India, because two of the lawyers who defended the rapists at trial have similar views to Mukesh Singh on how women should behave.





Mukesh Singh's interview for the documentary. PHOTO COURTESY: BBC


One of the other defence lawyers, A P Singh, also said that women should only go out at night when "necessary" and only with relatives. He also says he stands by a 2013 interview in which he supported honour killings.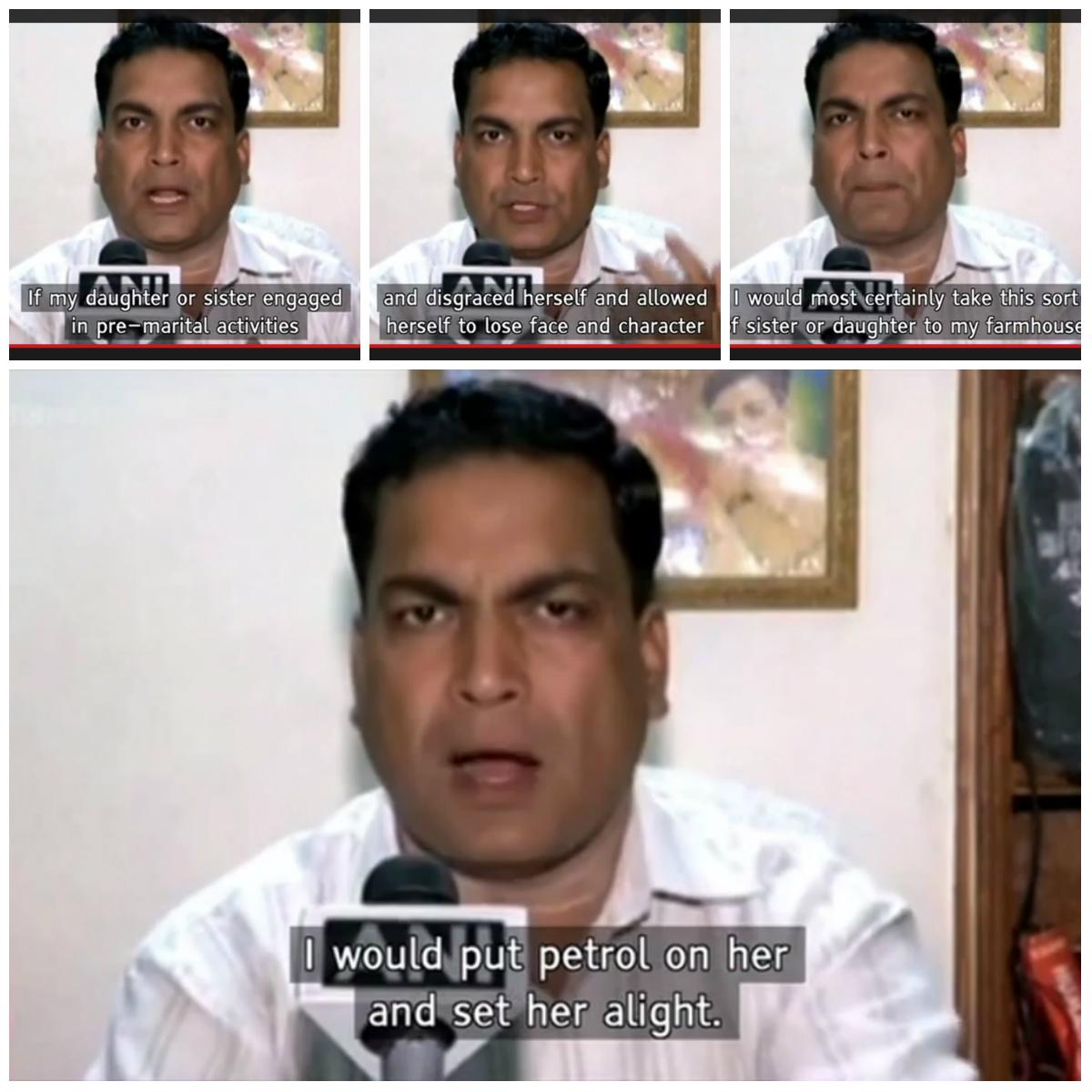 Defence Lawyer A.P. Singh. PHOTO COURTESY: BUZZ FEED


Many Indians condemned the lawyers attitudes towards women on twitter.  Opinion in India, however, remains divided over whether the government's move to ban the documentary because it airs misogynistic views, is correct, or whether it is vital to hear such views in order to address and change them.

People in India were able to work around the domestic ban and watch the documentary on YouTube early on March 5, but it was taken down later in the day. Some supporters of the ban point out that violence against women is a global issue, whereas the documentary focuses wholly on India.

Read: India asks Youtube to block banned rape film

India's government and police obtained a court block against the film partly because of the convicted rapist's comments, and partly because they questioned whether the British filmmaker Leslee Udwin had permission to enter the jail to interview him. Udwin has responded by publishing permission letters from the Indian government. The BBC has said that, while it will obey the Indian ban, it believes the film "has a strong public interest."

Read: Indian govt threatens BBC over broadcast of Dehli rape film

Four adult men were found guilty of the student's rape and murder and sentenced to death in 2013. A teenager was also found guilty and sentenced to three years in a juvenile detention center. The four men are all appealing their sentences — Mukesh Singh says he was driving the bus during the attack but did not take part in the rape.
COMMENTS (3)
Comments are moderated and generally will be posted if they are on-topic and not abusive.
For more information, please see our Comments FAQ