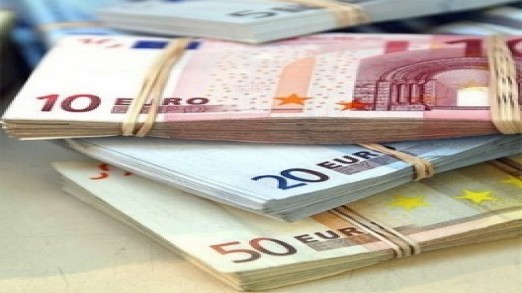 ---
TOKYO: The euro plunged close to a one-year low on Friday morning as global worries heightened over Greece's debt crisis.

The single unit fell to 1.3202 dollars at 8:02 am (2302 GMT Thursday) in Tokyo, its lowest since April 30, 2009 before trimming losses to 1.3234 in mid-morning.

It had traded at 1.3289 dollars in New York Thursday afternoon. Against the yen, the euro fell to 123.52, compared with 124.23 in New York.

The euro's slide picked up after the EU's financial authority on Thursday raised its estimate for Greece's deficit and warned that it was likely to rise further given poor data reporting from Athens.

Risk evaluator Moody's Investors Service downgraded its rating on Greece's debt, aggravating investor worries. Players are waiting for Athens to reach a deal with the European Union and International Monetary Fund over an aid package.

"Markets have become more nervous about the negotiations between Greek, IMF and EU officials and the potential for contagion if these negotiations fall through," Barclays Capital said in a note to clients.

"EU and IMF officials are not likely going to agree to a bailout package without Greece agreeing to significant fiscal restructuring," the investment bank said.

"This becomes more likely as financial conditions worsen in Greece." Some investors stayed clear of the market to wait for the outcome of a G20 financial summit in Washington.

The dollar traded at 93.37 yen, slightly lower than 93.46 in New York.
COMMENTS
Comments are moderated and generally will be posted if they are on-topic and not abusive.
For more information, please see our Comments FAQ