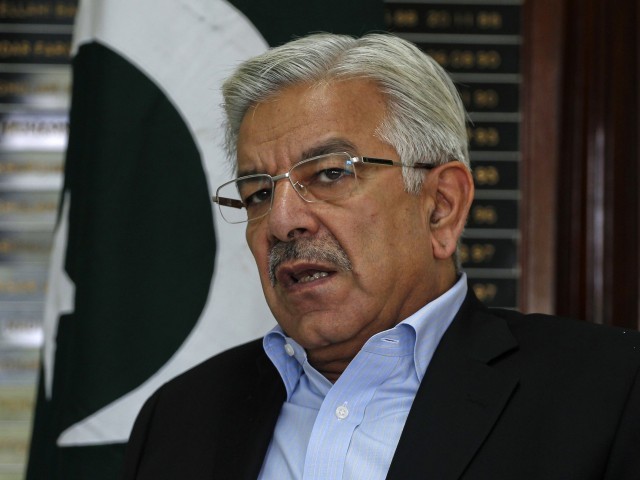 ---
ISLAMABAD: With Pakistan aggressively fighting militants in the wake of Peshawar school attack, Minister for Water and Power Khawaja Asif blamed India for disturbing border peace with incessant ceasefire violations and trying to divert Pakistan's attention away from the Western border.

In an interview to BBC, the federal minister said Pakistan seeks peace with all its neighbours and would want to end hostility with India immediately.

"Why would Pakistan violate the ceasefire when we are already at war on the Western front," the defense minster said.

Responding to Indian accusations of Pakistan harbouring militants, Asif said instead of blaming each other, both the countries need to work together and address the concerns.

On question regarding the role Pakistan can play for peace in Afghanistan, the minister categorically stated that "if Pakistan has influence, it must use it to ensure stability in the region.

He further added that negotiations must include all elements including the Haqqani network. "Excluding anyone would be counterproductive; all these groups are exhausted and they all want to talk," he said.
COMMENTS (12)
Comments are moderated and generally will be posted if they are on-topic and not abusive.
For more information, please see our Comments FAQ