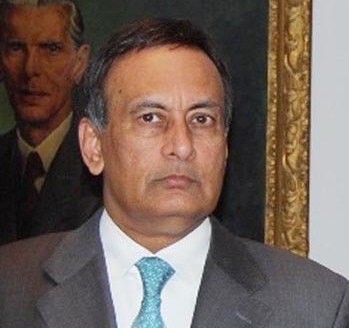 ---
LONDON: Former ambassador to the United States Hussain Haqqani said on Wednesday that Pakistan no longer enjoys the support of the international community over the Kashmir issue and must give up its "ideological obsession", The Economic Times reported. 

"Pakistan needs to have the kind of approach China has over Taiwan. It doesn't need to give up its claim but it needs to move on other issues first," Haqqani said, speaking at the Royal Institute of International Affairs at Chatham House in London.

He added that Pakistan no longer has the support of the international community on the Kashmir issue.

Read: Pakistan to turn up heat on Kashmir again

"We need to take a more pragmatic approach rather than making it an ideological obsession," he said.

Haqqani pressed for a "decisive shift" in Pakistan's approach towards Kashmir. He said that issues around 26/11 Mumbai terror attack, its alleged mastermind Zakiur Rehman Lakhvi, and Jamaatud Dawa chief Hafiz Saeed could be stumbling blocks to lasting peace between the neighbouring countries.

Read: Mumbai attacks 'mastermind': Lakhvi lives a life of 'luxury; in Adiala jail

The former ambassador described Pakistan and India's relationship as a "bad marriage".

Commenting on India's Foreign Secretary S Jaishankar's visit to Pakistan, Haqqani said, "It's a good thing that India and Pakistan are resuming talks but unfortunately the fundamentals of the relationship are yet to be addressed."

Read: Indo-Pak ties: Top diplomats fail to spring any surprises

"After initial bonhomie, the Indians will want to know what is happening with the Lakhvi trial; what is happening with Hafiz Saeed; why is Lashkar-e-Taiba still openly operating as Jamaatud Dawa," he added.

When asked how the impasse between India and Pakistan could be broken, Haqqani said: "Pakistan is part of the international community that has agreed that terrorism is not acceptable; so there are several aspects where responsibility can be fixed."

Read: Banned JuD thrives in Pakistan

Osama Bin Laden's assasination

Haqqani was Pakistan's ambassador to the US when al Qaeda chief Osama Bin Laden was assassinated in Abbottabad. He believes the event had a lasting impact on the Pakistan's image.

"I was ambassador in the US when Bin Laden was shot in Pakistan. I think we owe an explanation to the world as to why he was there," he said.

Read: Pakistan probably knew Bin Laden's whereabouts, says former ISI chief

On India-Afghanistan relations

Haqqani said that Indian presence in Afghanistan is based on trade, aid and education ties and does not necessarily pose an inimical threat to Pakistan's interests.

Calling India "an imaginary threat," Haqqani said, "Parity with India is not an attainable objective, as quite simply size matters. India's economy is 10 times larger. It is a kind of psychological and political insecurity that has held Pakistan back. The best strategy would be to focus inward."


COMMENTS (75)
Comments are moderated and generally will be posted if they are on-topic and not abusive.
For more information, please see our Comments FAQ