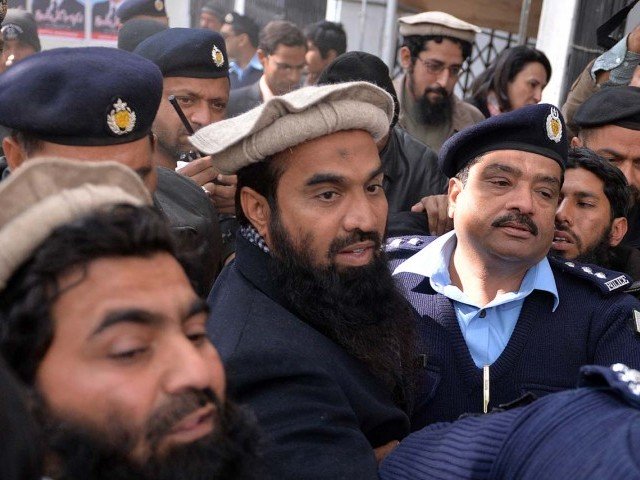 ---
As the case for the suspension of his detention order is being fought in courts, the alleged mastermind of 2008 terror attacks in Mumbai Zakiur Rehman Lakhvi lives a life of 'luxury' in Adiala jail, Rawalpindi.

With lax laws for the suspect in place, Lakhvi and his six comrades have several rooms at their disposal next to the jailer's office, BBC reported.

But their luxuries in prison don't end there. In what may seem unthinkable for most prisons and suspects, Lakhvi and his comrades have been granted access to a television, mobile phones, internet and dozens of visitors a day.

Surprisingly, the visits require no special permission and visitors don't even have to identify themselves to jail authorities.

"He [Lakhvi] can receive any number of guests, any time of day or night, seven days a week," said one jail official.

Although, following his arrest, the affairs of Lashkar-e-Taiba are said to being looked after by an acting chief, Ahmed, a jail official said Lakhvi is still the group's operation chief and is in contact with the outfit through his open access to visitors, mobile phone and the internet.

"On an average, he receives about 100 visitors every day; they are escorted to his private quarters where they can meet him without the watch of jail guards, and can stay for as long as they like," a jail official said.

The LeT commander, accused of planning, financing and executing the attacks on Taj Mahal hotel in Mumbai, was arrested four days after Indian officials named him as one of the major suspects in the case.

At least 160 people were killed in the attacks on two hotels, a train station, a hospital, a Jewish cultural centre and other targets.

Last month, the Islamabad Capital Territory administration extended the detention order of Lakhvi for another 30 days. The move came after an anti-terrorism court trying him for the Mumbai attacks ordered his release on bail.

Read: Suspension of detention: SC to hear today appeal against Lakhvi's bail

Deputy Commissioner Islamabad Mujahid Sherdil issued a notification extending the detention of Lakhvi for another 30 days under Section 3 of the Maintenance of Public Order (MPO) in Adiala jail.

Read: Lakhvi's detention order extended for another 30 days

The prime objective of the extension was to prevent Lakhvi from attending any public meeting and potentially regrouping, said an official close to the development.

However, with lax laws and access to the outside world, there does not seem to be much preventing that.
COMMENTS (34)
Comments are moderated and generally will be posted if they are on-topic and not abusive.
For more information, please see our Comments FAQ