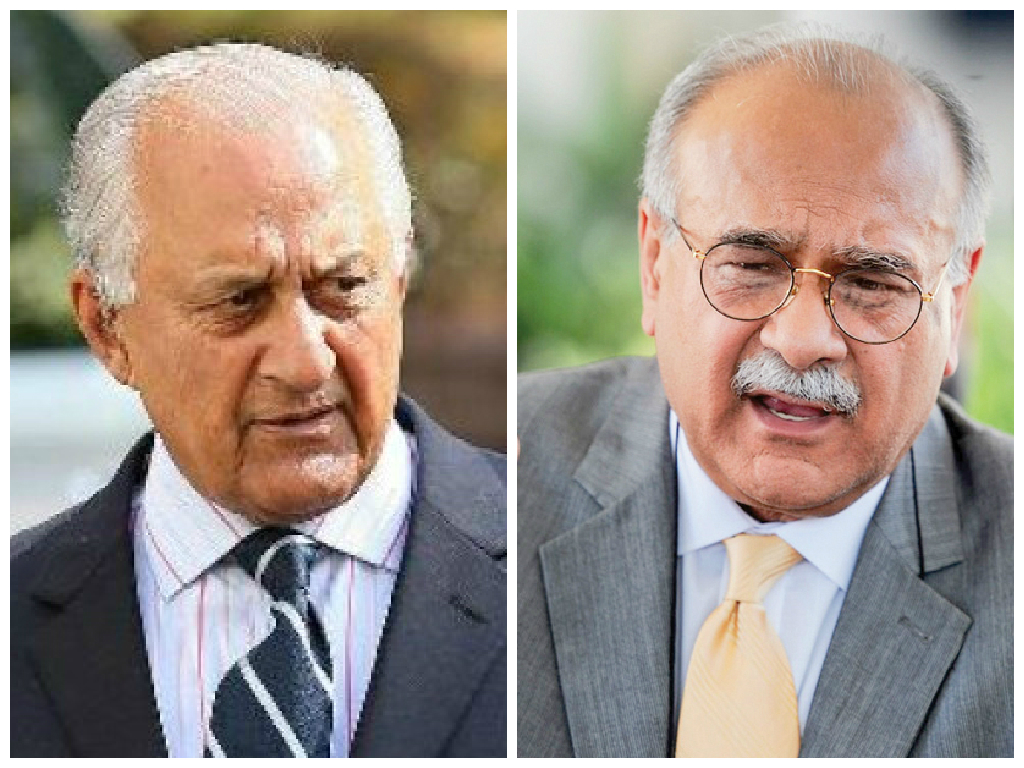 ---
A day after Pakistan claimed its first World Cup win in the World Cup tournament, the ongoing rift over selection matters between Pakistan Cricket Board (PCB) chairman Shaharyar Khan and chairman of the executive committee Najam Sethi came out in the open.

Read: 'Cornered tigers' claim their first World Cup win

Objecting to the choice of the playing eleven, Shaharyar said he would like to see wicketkeeper Sarfaraz Ahmed play in the next few games, according to NDTV.

The tour selection committee has so far resisted playing Sarfaraz in the tournament and have selected Umar Akmal as the part time keeper instead.

Further, in the match against West Indies the tour selectors chose three specialist bowlers and Afridi.

Read: West Indies bounce back with 150-run rout for Pakistan

But the PCB chairman did not only reserve his criticism for the choice of wicketkeeper and asserted out of form opener Nasir Jamshed needed to be replaced by Sarfaraz in the playing eleven.

"I think Sarfaraz should be selected in place of Nasir Jamshed and open the innings against UAE and South Africa," Shaharyar said.

Referring to Pakistan's first win, the PCB said the decision to play five bowlers in the match proved beneficial.

"I have been saying that playing five bowlers is essential in this World Cup."

However, Sethi had a different opinion regarding selection issues and claimed he did not want to interfere.

"I don't think I would want to interfere in selection matters and it is for experts to comment on cricket matters not mine," Sethi said.

Read: Series of defeats: Sethi mistimes his defence of Pakistan

Further, Shahryar added, "I am very happy to see Pakistan win today but the team needs to show more improvement to progress further."

Shahryar's statements come after chief selector Moin Khan was called back from Australia following his visit to a casino in Brisbane sparked controversy.

Read: Moin Khan arrives in Karachi following casino controversy

Shahryar's statements may seem as a direct foray into selection matters but under the PCB constitution, as the chairman of the board he has the final say in selection matters and can veto the selectors and even the team management.

However, normally former heads of the board have preferred to use their veto powers in selection matters privately but not publicly.

Earlier reports suggested Shaharyar and Sethi are not on the same page as the latter has remained in the board even after leaving the post of chairman.