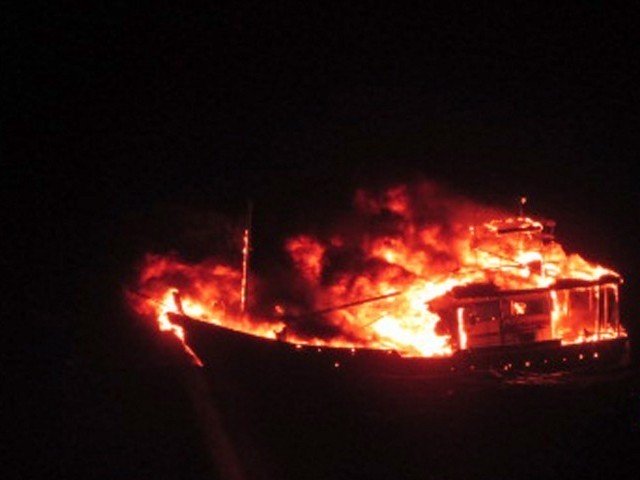 ---
NEW DEHLI: Indian Coast Guard DIG BK Loshali has been removed from the command of the Chief of Staff (North West) and has been subjected to a board of inquiry, which will probe and decide on his future.

Loshali had contradicted Indian government's version of destruction of a suspected 'terror boat' with Pakistani markings. New Delhi said the boat was carrying explosives for a Mumbai-like operation and it had blown itself up when challenged by the Coast Guard on New Year's Eve.

But later Loshali claimed credit for sinking the boat when he told a gathering: "31st December night. I was there at Gandhinagar, and I told at night, blow the boat off. We don't want to serve them biryani."

"He has not been given any responsibility. A three-member inquiry board will take inputs from various agencies and individuals, and submit its report to the Coast Guard HQ in four weeks," said an official from the defence ministry.

The inquiry board, which will be headed by a DIG-rank senior officer, is collecting inputs from those who were on duty at the time of the incident. "Based on the final report submitted by the BoI, the action on the DIG Loshali could either be disciplinary or administrative," the official said.

Published in The Express Tribune, February 26th, 2015.