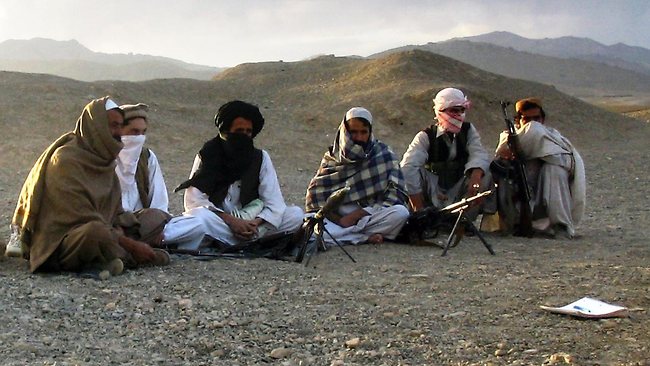 ---
ISLAMABAD:



A senior Afghan Taliban negotiator who had led the group's delegation to Beijing is touring Pakistan for consultations amid reports that the ultraorthodox militia is willing to join the intra-Afghan peace dialogue.




A Taliban official, who did not want to be identified, confirmed the visit of Qari Din Muhammad, a member of the Taliban team at the Qatar-based 'political office'. The trip came amid growing speculation about possible peace talks in Qatar between representatives of the Taliban and Afghan government.

Qari Din Muhammad, who has been involved in talks with several countries including China, was scheduled to hold 'follow-up discussions' with Chinese officials, the Taliban official said. When approached, an official at the Chinese Embassy in Islamabad refused to comment.

Earlier, in November 2014, a Taliban delegation visited the Chinese capital on Beijing's invitation to discuss the possible role of China in the Afghan peace process.

The trip was in response to a visit undertaken by a Chinese delegation to Doha.

"Now we have a better understanding and contacts with China on many issues. We trust China more than any other country as Chinese leaders sincerely want an end to the war in Afghanistan," said another Taliban official, who requested anonymity as the Taliban do not want to comment on-the-record until things mature.




Beijing wants a proactive role in Afghanistan's political process and Chinese Foreign Minister Wang Yi said last week that Beijing wass ready to support reconciliation efforts between the Afghan government and the Taliban.

"Afghanistan's stability depends on an inclusive national reconciliation, which needs international support," Wang had said during his visit to Islamabad.

No contact in Qatar

Taliban spokesman Zabihullah Mujahid said on Saturday that no contact has been established with Afghan government officials in Qatar.

"There are no talks either with the US or the Kabul administration. However, we are in contact with countries, independent sides and organisations with whom we need to maintain relations," the Taliban spokesman said when asked about reports about the initial contacts with Afghan government.

Mujahid also dispelled the impression that there was any foreign pressure on the dialogue issue.

An Islamabad-based diplomatic source also said that no contact has yet been established with the Taliban negotiator in Doha.

Afghan President Ashraf Ghani, meanwhile, continued consultations in Kabul to win backing for possible talks with the Taliban and said his government would not hold secret talks but would keep the Afghan people in the loop.

"Peace cannot be established in the dark and away from the people's sight, but it needs a transparent process with involvement of the entire nation," a presidential palace statement quoted Ghani as telling a series of separate meetings with representatives of political parties, tribal elders, prominent figures, and civil society activists.


Published in The Express Tribune, February 22nd, 2015.