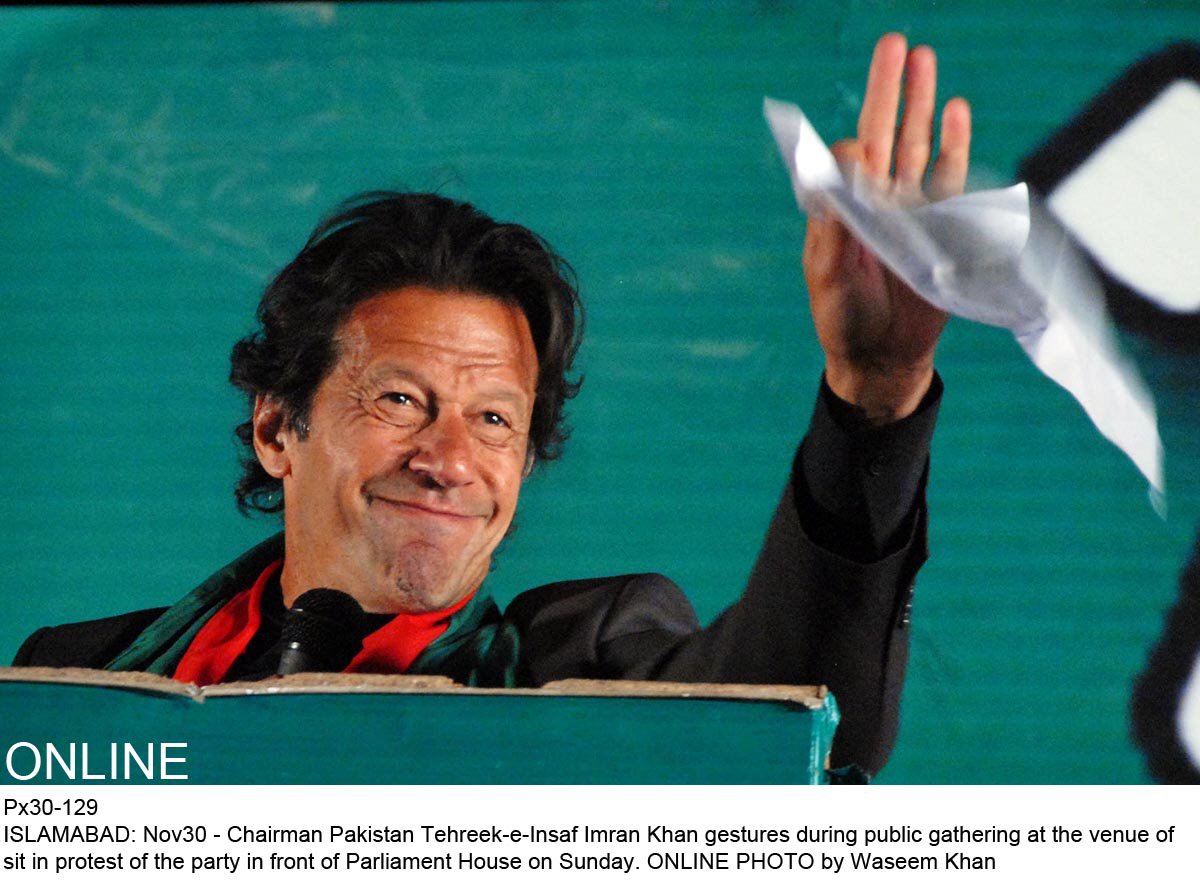 ---
PESHAWAR: Pakistan Tehreek-e-Insaf (PTI) chief Imran Khan said on Saturday that he is going to a start a campaign to plant one billion trees in Khyber Pakhtunkhwa (K-P).

Addressing the media in Haripur, Imran said, "We want to make a prosperous Pakistan for our future generations."

Further, Imran also said that he plans on involving the youth in this campaign as well.

"School children will also be included this campaign," he said.

Imran spoke against the 'timber mafia' in K-P. He said timber mafia has cut a billion trees from the region and the K-P government "won't spare" them this time around. He reiterated that certain politicians are also involved with the mafia.

The PTI chief said that he will go and meet the Peshawar High Court chief justice and take matters up with him. Imran said that he would seek his 'help'.