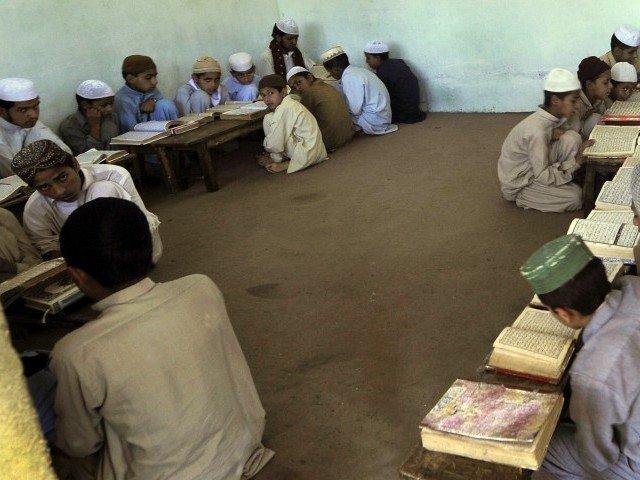 ---
HYDERABAD: Reassured by the response from madrassas, the Hyderabad range police have given a week's deadline to the remaining 175 unregistered madrassas to fulfil the registration requirements.

As many as 445 madrassas from the nine districts of Hyderabad are registered with the Auqaf department, up from 370 madrassas two weeks ago.

According to a press release, Hyderabad DIG Dr Sanaullah Abbasi convened a meeting of all the SSPs and DIB officers in the range on Monday to review progress on the implementation of the National Action Plan on Monday. The meeting was told that 445 madrassas had registered with the Auqaf department. Among the unregistered madrassas, 76 are associated with the Deobandi sect, 71 with Barelvi, 18 with Shia, seven with Ahl-e-Hadith and three with other sects. The police closed six madrassas in Jamshoro and two in Hyderabad due to lack of relevant documents and records.




The meeting was also informed that the police deployment at 156 temples, 72 churches and 10 Ahmadi places of worship within the range had been increased to 545 personnel. Furthermore, as many as 518 Afghanis have been arrested and booked in 82 FIRs, while the national identity cards of 313 of them have been sent for verification. The police further arrested 59 suspects and nominated 33 of them in FIRs for involvement in putting up banners, flags and wall chalkings for banned organisations.

Published in The Express Tribune, February 17th, 2015.