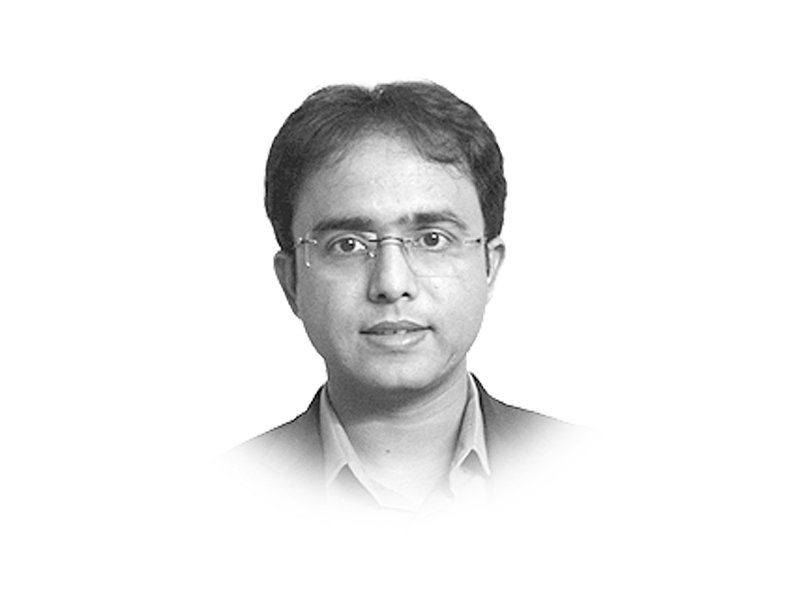 ---
Recruitment, management and professional development of teachers have become the most difficult and complex of tasks in Sindh. It is shocking to hear the provincial secretary of the education and literacy department state that over 30,000 'ghost' teachers have been recruited in the provincial education department and around Rs30-40 billion are wasted on them annually. The department has been dragged into lengthy litigation cases and the secretary has requested the Sindh High Court to set up a separate bench to hear education-related cases in order to provide speedy justice.

This state of affairs calls for drastic changes. Some reforms are underway, half-heartedly implemented in some places and often times resisted by the affected parties. The Sindh education department is being re-designed on professional lines. It is being divided into three cadres, which will include the management cadre, the financial cadre and the academic cadre. A notification has been issued in this regard, which has triggered protests from teachers' associations. The teachers' legitimate concerns should be heard, understood and resolved but the reforms should not succumb entirely because of this. Also, it is being proposed that commissioned officers be appointed in the management cadre through transfers. This, perhaps, should not happen because if these officers stay in the management cadre for two to three years and then get transferred elsewhere, it may end up creating a vacuum and a new set of problems. It will be better to envisage the whole recruitment programme in the education sector in longer terms, with all decisions being made on merit.

Teacher recruitment policies in Sindh have been revised in order to hire competent, knowledgeable, motivated and dynamic teachers. From 2012, teachers are being recruited through the National Testing Service and other independent testing bodies. This is a step in the right direction towards the betterment of education, however, it must be noted that candidates are tested on generic questions, which often have nothing to do with teaching. Moreover, there have been various complaints about the transparency of the process. It has been alleged that candidates' test copies are replaced after the test and favourite candidates are 'helped' in the examination hall. Successful candidates are called for interviews in their respective districts. In this regard, district recruitment committees have been constituted, which mainly comprise education department officials. These officials are prone to political pressures, therefore, it is suggested that the results of the interviews should be announced on the same day they are held.

With regard to quality of teachers, approximately 95 per cent of primary school teachers hold professional qualifications i.e., the Primary Teaching Certificate (PTC), Certificate in Teaching (CT), B.Ed, M.Ed etc. but its impact on pupils' academic achievements is unsatisfactory as indicated by periodic research studies conducted by the government and other independent organisations. This situation points to a number of factors. Firstly, the quality of learning and education provided in these professional certificate and degree programmes is poor; it should be noted that while the PTC and CT qualifications have been phased out in Sindh since 2010, teachers who were recruited before 2010 are still part of the education system and still have an impact on learning outcomes. While the provincial education authorities are trying to minismise weaknesses in this regard, the impact of their efforts will take time to be felt. Secondly, teachers lack motivation, commitment and ability to acquire new skills and knowledge. Thirdly, teachers are often not held accountable for their poor performance.

There are pre-service and in-service teacher education institutions for teachers but the issue with them is that they do not have sufficient resources to implement teacher education and development initiatives. In all such institutions, there is a shortage of suitable teaching faculty and poor physical infrastructure that includes computer labs, libraries etc. Moreover, there seems to be no culture of research in various areas of teacher education and, therefore, no innovation in teaching practices and little understanding of the impact of training. The hope is that since the Sindh government has developed a comprehensive teacher education strategy in 2013, the area of teacher education will start improving in the coming years.

The Sindh government has launched a series of policy reforms to tackle these problems. A teacher education and development policy is in place, with the Sindh Teacher Education Development Authority (STEDA) as an apex body. The STEDA's role is to guide all teacher education related reforms and remove anomalies at various levels. Plans are afoot to ensure the quality of teachers through the introduction of teacher certification, and licencing and accreditation of teacher education programmes. But the problem is that STEDA is not yet equipped with the required resources to deliver its mandated functions effectively. Lastly, there is a risk to ongoing reforms because a large majority of teachers whose performance is not considered up to the mark will remain in the system. Only five per cent of teachers i.e., 7,454 will retire by 2018. This will leave little space for the recruitment of better trained and more competent teachers into the system. Therefore, the challenge is to inculcate a desire among the existing teachers to acquire new skills and knowledge, and then translate them into classrooms.  

Published in The Express Tribune, February 12th,  2015.

Like Opinion & Editorial on Facebook, follow @ETOpEd on Twitter to receive all updates on all our daily pieces.