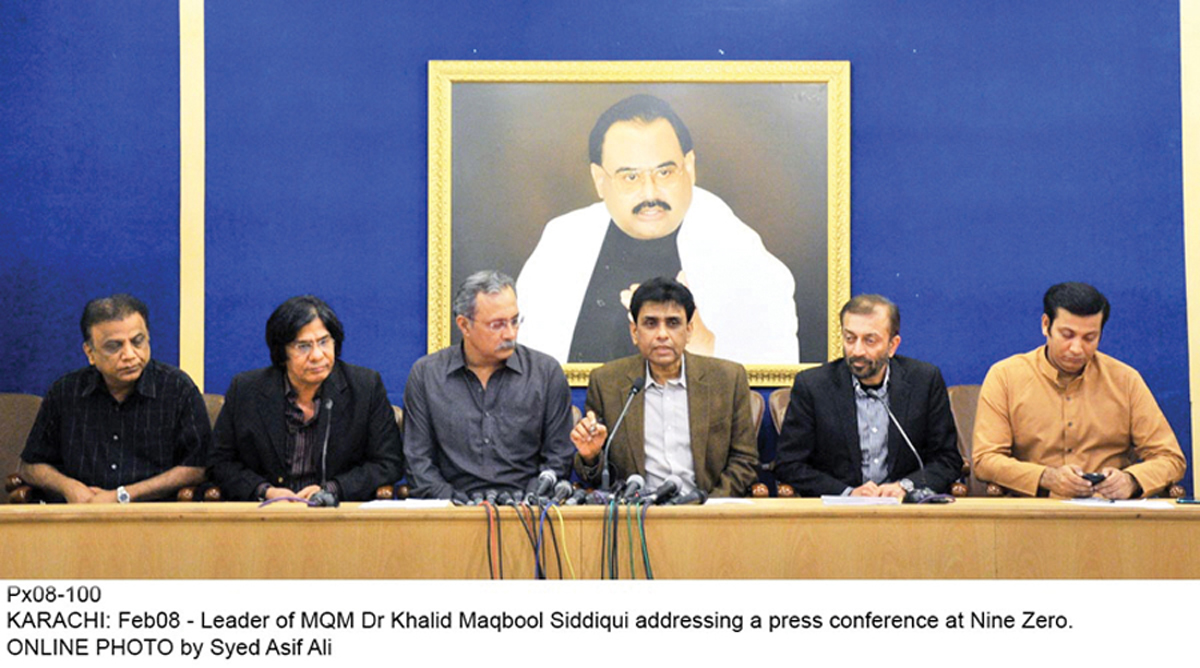 ---
KARACHI: The Muttahida Qaumi Movement (MQM) has called the joint interrogation team (JIT) report, submitted by the Rangers to the Sindh High Court over the Baldia factory fire, as propaganda against the party and decided to challenge it in court.

In September 2012, at least 259 people were burnt alive in the inferno at Ali Enterprises in Baldia Town, Karachi. At first, the incident was reported an electricity mishap. But three years later, it is said to be a terrorist activity, with the JIT report alleging MQM men's hand in it.

"A suspect told another suspect and he told the interrogators. The whole report is based on hearsay," MQM leader Haider Abbas Rizvi told a news conference at the party's headquarters on Sunday. "It was compiled in 2013 but has been brought up now, just to malign the party," he added.

Why didn't the law enforcers book those alleged to be involved in the incident, he questioned. "Or they want court to arrest them?" he further queried.

"The court, though, has not yet decided to incorporate the JIT into the investigation," Rizvi said. "But Jamaat-e-Islami and Pakistan Tehreek-i-Insaf have already started a baseless media trial of the MQM," he added.

Another senior leader of the party, Farroq Sattar said the JIT had no value as evidence in the eyes of court. "By using third degree torture, you can make anyone narrate a story of your choice," he stated.

Sattar said the party would take officers in the JIT to court for their attempt to malign the party. However, he did not give any timeframe when the lawsuit would be filed.

Foreign investigation

Earlier, MQM chief Altaf Hussain demanded international investigation into the Baldia factory fire.

"Call foreign detectives. If it is proved that MQM's men are involved, then don't show any leniency and hang them like other condemned prisoners," he said while addressing a function at Bagh-e-Mustafa ground to celebrate the establishment of Altaf Hussain University in Hyderabad.

Published in The Express Tribune, February 9th, 2015.
COMMENTS (8)
Comments are moderated and generally will be posted if they are on-topic and not abusive.
For more information, please see our Comments FAQ