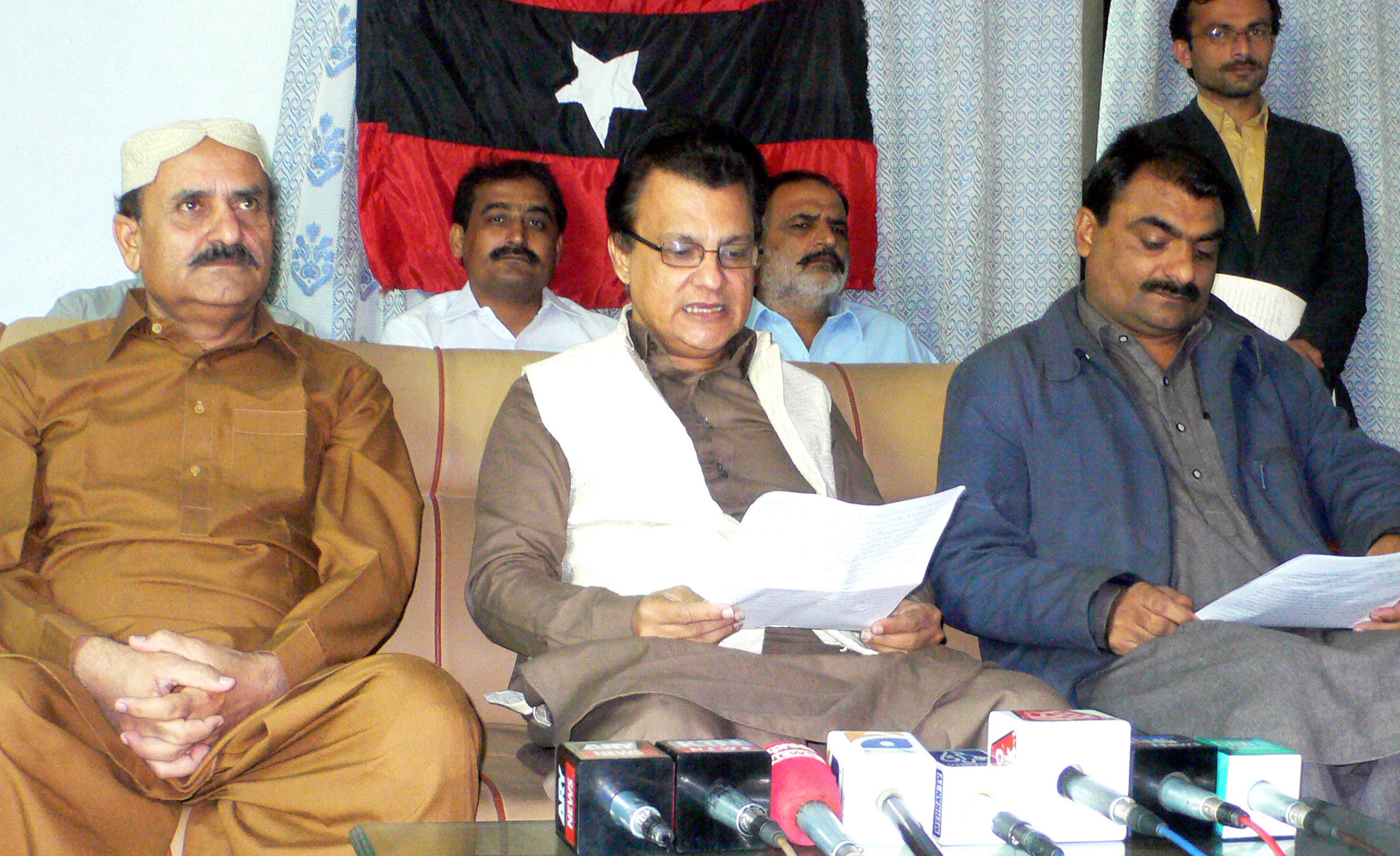 ---
HYDERABAD: Qaumi Awami Tehreek (QAT) president Ayaz Latif Palijo has accused the Pakistan Peoples Party (PPP) of coming to the rescue of the Muttahida Qaumi Movement (MQM) after its implication in the Baldia factory incident.

"Sadly, the federal and provincial governments have put Karachi and Sindh at stake for their own interests," said Palijo, during a press conference on Sunday. "Now, when the MQM is facing these charges, Asif Ali Zardari has sent Rehman Malik to London to invite the MQM to join the Sindh government."

According to Palijo, the Baldia factory fire was not the first inhumane killing of innocent people. "A blood bath was played on May 12, 2007, and later the lawyers were burnt alive in their offices," he said. "No one has forgotten the Rabiul Awal 12 blast in Nishtar Park and the attack on QAT's 'Love Sindh' in Karachi on May 22, 2012, in which 14 QAT workers were killed."

He demanded that the joint investigation team reports of all these incidents should be made public and the criminals should be condemned to death by the courts.

Meanwhile, Sindh Taraqi Pasand Party (STP) president Dr Qadir Magsi issued a press release in which he claimed that the chemicals used to set fire in the Baldia factory were the same as the ones used to burn lawyers and Boulton Market. Magsi urged the government to give up the politics of reconciliation to save Karachi.

Published in The Express Tribune, February 9th, 2015.
COMMENTS
Comments are moderated and generally will be posted if they are on-topic and not abusive.
For more information, please see our Comments FAQ