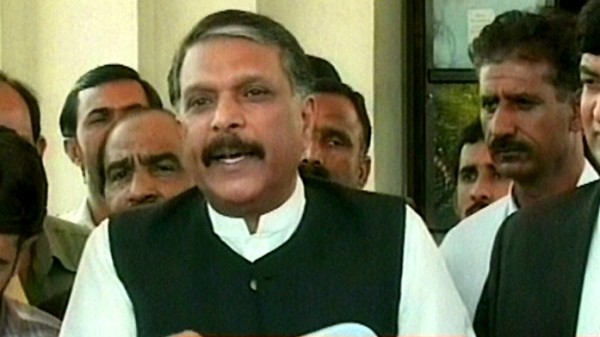 ---
ISLAMABAD: Pakistan Muslim League-Zia (PML-Z) leader Ejazul Haq challenged the 18th amendment in the Supreme Court (SC) on Thursday, Express News reported.


The PML-Z leader explained that the structure of the constitution could only be changed by a constituent assembly.




Ejaz-ul-Haq stressed that by approving the 18th amendment, the government had taken away the independence of the judiciary.




He added that the amendments had allowed a person working against the interest of the country to once again hold a post after a lapse of five years.


He said that the government tried to usurp independence of judiciary through this amendment.
COMMENTS (2)
Comments are moderated and generally will be posted if they are on-topic and not abusive.
For more information, please see our Comments FAQ