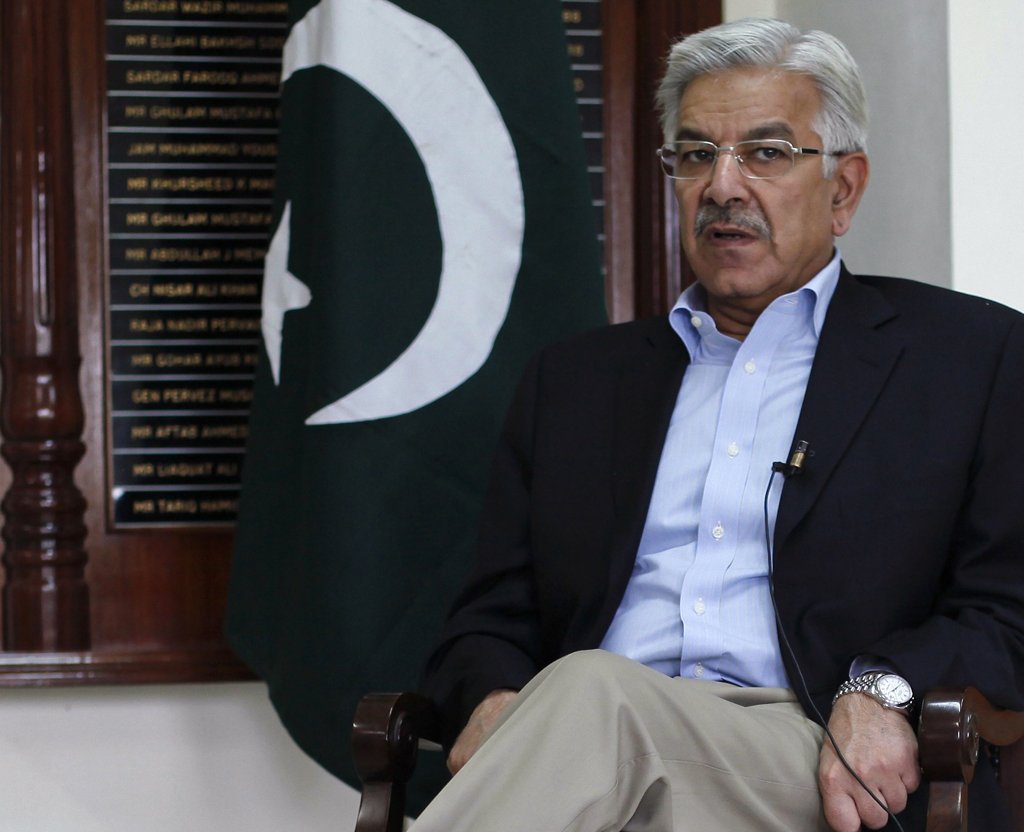 ---
ISLAMABAD: Federal Minister for Water and Power Development Khawaja Asif said power supply will be restored across Pakistan by Monday evening, Express News reported.

Addressing the media in Islamabad, Asif said the government would not delay the supply of furnace oil to meet electricity demands.

Speaking about the power breakdown in the country, the minister said the power installations were attacked thrice in the past ten days by the terrorists.
RELATED POST: Failure of grid: What caused the nationwide blackout?


He added the government is constantly making efforts to end load-shedding in the industrial sector.

Meanwhile, the residents of Tank also staged protests against load-shedding in the city. Schools were also closed due to the massive protest being held.

PM seeks report

Prime Minister Nawaz Sharif directed Ministry of Water and Power to present him a report on the technical aspect of the power failure within 48 hours.

PM Nawaz on Monday chaired a meeting related to the power situation at the PM's House, which was attended by Finance Minister Ishaq Dar and federal minister for water and power.

Asif briefed the premier about the factors that caused the massive breakdown and updated him on the current power supply situation in the country.

He said the state-of-affairs are gradually improving and soon the system would be brought back to normal.

"A comprehensive system should be put in place to prevent such happenings in the future," he added.

PM Nawaz, during the meeting, also directed the law enforcement agencies to ensure security of high transmission lines.

Further, the officials of the ministry of water and power along with the secretary of the ministry will soon hold a consultative meeting on January 27, 2014 to begin consultations and bring an improvement in the transmission network.

The experts in the electricity transmission and distribution system will also share their proposals on bringing an improvement in the present network.

The Ministry has also planned to invest in the national transmission system.
COMMENTS (12)
Comments are moderated and generally will be posted if they are on-topic and not abusive.
For more information, please see our Comments FAQ