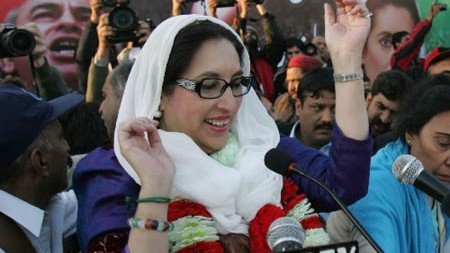 ---
ISLAMABAD:
The ex-protocol officer of Benazir Bhutto demanded the government on Wednesday to sideline Babar Awan and Rehman Malik till investigation into Benazir's murder is complete.
Addressing a press conference with his counsel Asad Rajput, ex-protocol officer Chaudhry Aslam said it is still unclear why the two politicians left Benazir's cavalcade when she was killed. He said that the government should disclose the names of Benazir's murderers if it knows about them.
Speaking on the occasion, Advocate Rajput said that registration of a second FIR in Benazir's death was rejected under the PCO. The High Court will take a decision in this regard on May 3.
COMMENTS (1)
Comments are moderated and generally will be posted if they are on-topic and not abusive.
For more information, please see our Comments FAQ