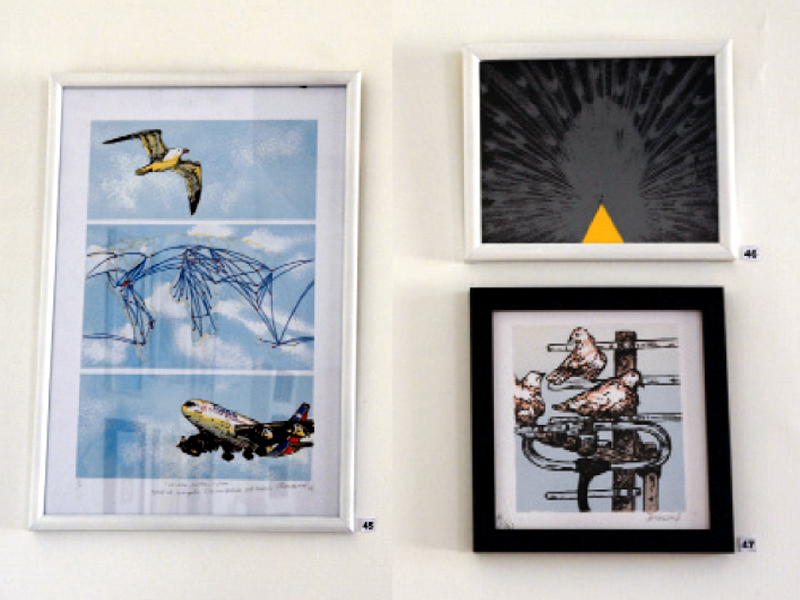 ---
ISLAMABAD: An exhibition showcasing a Cuban art collection was organised at the residence of the Swiss Embassy's Deputy Head of Mission Roger Kull on Saturday.

Titled "Archivos Babalú", the exhibition comprised over 70 small and medium silk screen prints produced by various Cuban artists who were trained under contemporary Cuban artist Liudmila Lopez Dominguez.

"I'm very happy to be the first one to bring Cuban art to Pakistan," said Dominguez, adding that through the exhibition, she aimed to bridge cultures and explore the potential for exchange opportunities from both countries.

Dominguez's work also featured in the exhibition among the 40 Cuban artists who have presented silk-screen printing, an old Chinese art technique prepared manually. "Whatever you see here has been produced in my workshop," said Dominguez, who is the owner and director of her studio-gallery "Bablú Ayé" in Havana, Cuba.

Using solid, bold and bright colours, the art pieces were quirky and vibrant with a mix of themes, layers and subjects.

There was a recurring element of women's feet clad in richly-detailed and elaborately-ornamented footwear, painted toe-nails with intermittent props such as guitars, the Cuban flag, eyes, blank slates and black-and-white spirals.

A piece depicting masculine figurative, by the artist, was compelling for its shades of turquoise set in a solid red background. The rich colour palates and the fluid compositions made for a visually-appealing display that exuded a minimalist vibe. On the whole, the exhibition had a graffiti-esque and comic book illustration feeling, with some intensely animated subjects.

Dominguez explained that the shoes symbolised support for the feet in her work. She said that by working on gender issues, she would like to synthesise the union of shoe and foot. The metaphor enables her to tell stories through her artwork.

She worked along themes of feminism and in the latest series, has concentrated on shoes. She has employed the technique to depict different cultures and to approach a culture though an art medium.

Speaking about the Cuban side, she said culture is very open and experimental and that is how she has developed the artworks in this environment.

"It is beautiful and also a little bit provocative but in an interesting and non-threatening way without feeling like it is in-your-face," Farheena Rehman, a guest, commented on the art display.

"There seem to be a lot of interesting connections between the artworks as you walk around the display," she added.

Published in The Express Tribune, January 18th, 2015.