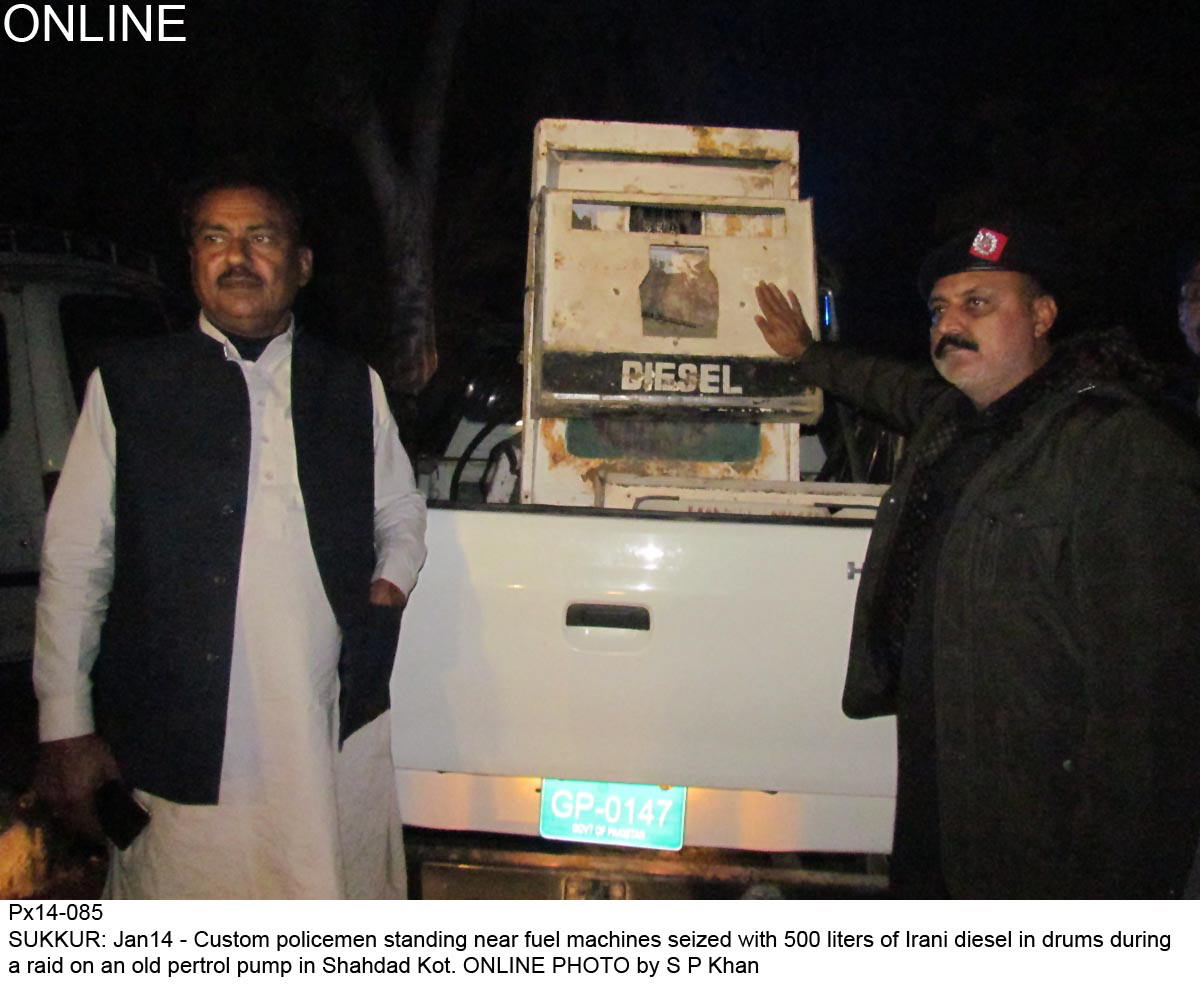 ---
QUETTA: The Gwadar Customs along with the Pakistan Maritime Security Agency, arrested six Iranian diesel smugglers on Wednesday.

According to Customs Collectorate Gwadar, the agency officials confiscated 65,000 litres of Iranian diesel, worth Rs3,575,000 in the open market.

"The officials had sighted a boat coming towards a picketed area from the Iranian side of the sea. The boat was checked by the Customs staff and found it loaded with Iranian diesel," a Customs official said.

The custodian, as well as Nakhuda of the boat could not produce any legal import documents for the diesel.

"They could not produce valid travelling documents as all were Iranian nationals. They were served a notice under Section 171 of the Customs Act, 1969, at the spot of seizure and arrests," the official said.

The boat, along with its crew, were brought to the Fish Harbour in Gwadar.

Further investigation into the incident is under progress.

Those arrested were identified as Ali Tarani son of Pir Mohammad, Majeed Tarani son of Saleh, Muhammad Hassan Tarani son of Soolak, Muhammad Taani son of Naik Bakht, Essa son of Soolak and Muhammad Ashraf Baloch son of Hussain Rahim Bukhsh. Ashraf Baloch has a dual nationality of both Iran and Pakistan.
COMMENTS
Comments are moderated and generally will be posted if they are on-topic and not abusive.
For more information, please see our Comments FAQ