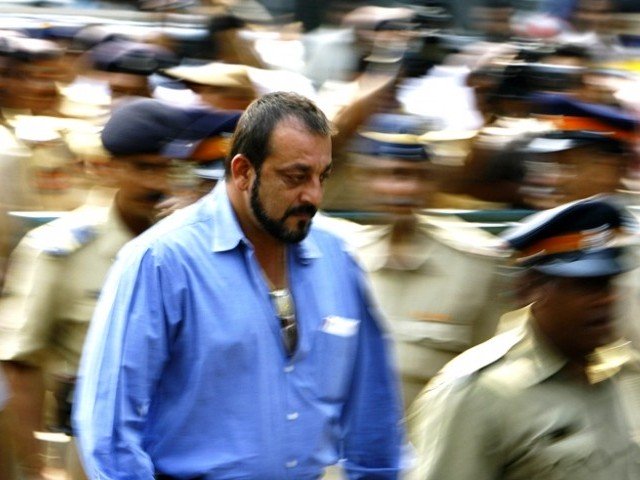 ---
MUMBAI: Bollywood actor Sanjay Dutt returned to Yerawada Central Jail in Pune Thursday to serve the remainder of his term after a 14-day-long furlough ended, and there was no response to his request for an extension.

Regardless of the lack of response to his request, he did not surrender.

Officials at the Maharashtra home ministry said they were awaiting a reply from the police department on the reasons behind the actor's request for an extension which he made on December 27.

Dutt, arrived from Mumbai and boarded a vehicle upon exiting the airport to make his way to the jail.

After more than a couple of hours of staying around the jail premises, he turned away from there and was expected to return home to Mumbai late Thursday.




The ostensible reason was that a government official had said that it was not necessary for him to go back to jail till a decision was taken on his application for extension of his furlough, which had started Dec 24.

Dutt's lawyer Subhash Jadhav told media persons that as a law-abiding citizen, Dutt had returned to jail, but senior prison officials said he need not surrender while his application for extension was pending.

Before leaving his home in Mumbai, Dutt had told the media that his application for extension of his furlough was still under process.

"We made the request for extension of the furlough Dec 27 and it is still under process. As the laws stipulate that I must surrender myself if I am not granted the extension, I am doing it now," he said.

The 55-year-old applied for the furlough in November 2014 and is currently serving a five-year jail term service since the past 18 months.

During his leave of absence from the jail, Dutt spent time with his family - wife Maanyata, son Shahraan and daughter Iqra - as well as his string of friends from the Hindi film fraternity.

Dutt hosted a party at his home to welcome the new year where all his friends from showbiz as well as family members were present.

A special screening of Rajkumar Hirani's controversial movie "PK" was also organised for Dutt. Post the screening, he said he loved "PK" for being an "honest film".

Media were in for a surprise when Dutt flaunted his washboard abs when he came out on his furlough. He revealed that he had worked towards eight-pack abs while he was in jail, further adding that he had lost 18 kilogrammes and managed to pen "10 scripts" during his sentence so far.

Dutt's frequent demands of a furlough have often raised controversy.
COMMENTS (2)
Comments are moderated and generally will be posted if they are on-topic and not abusive.
For more information, please see our Comments FAQ