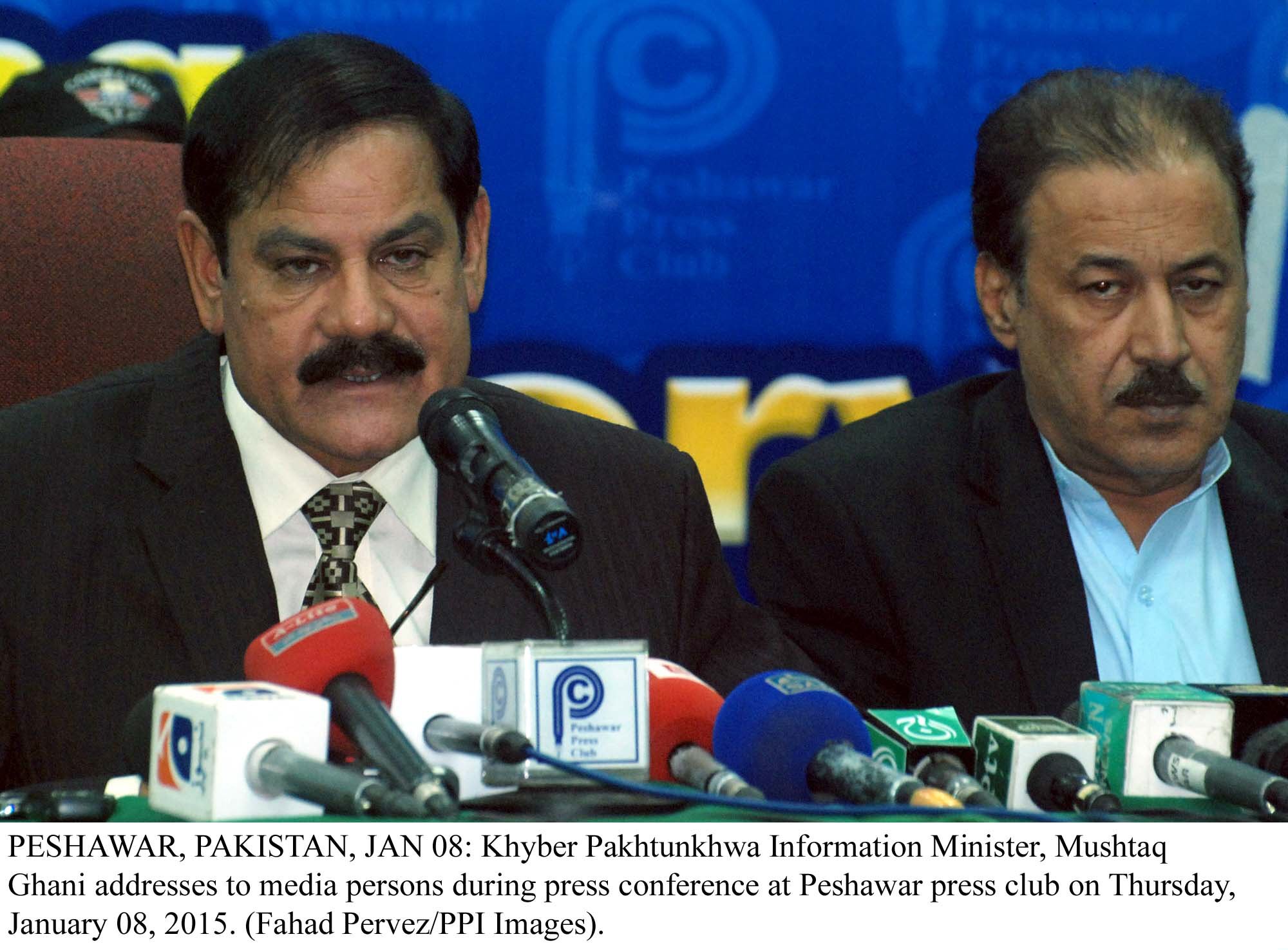 ---
PESHAWAR: The Khyber-Pakhtunkhwa (K-P) government announced on Thursday that it had formed a security plan for educational institutions across the province.

According to the plan, announced during a press conference in Peshawar by Provincial Minister for Information Mushtaq Ghani, the boundary walls of the all the schools in the province will be raised higher and the windows will be properly fenced.

The government also provided a list of all educational institutions included in the programme to the police. Additionally, a community watch will be set up by utilising services of retired security personnel having licensed weapons. The government will pay for this programme.

Ghani said that from now on, private school vans will ply with armed security guards on board. Further the government will insure the construction of boundary walls, provision of arms for security, gate blockers and installation of barbed wires.

In an unusual move, Ghani said that teachers will now have their own licensed weapons, while the management and parents-teachers council will formulate ways for utilisation of weapons of their own.

"Meetings of staring committees and district education officers have been held in this regard," he said.

"The plan has been formulated in accordance with the instructions received from K-P community, teachers, politicians and opinion leaders. The private educational institution will be permitted to reopen after obtaining a proper security certificate from the government."

Explaining the plan, Ghani said that all the educational institutions have to keep in contact with the police via android based one click SOS alert. He added that this will ensure they get full support of police in case of emergency.

"All the shortcomings in the security of the educational institutions are being noted and will be addressed."

Further under the security plan, parents and teachers committees have been formed and the security steps are being taken with their consent.