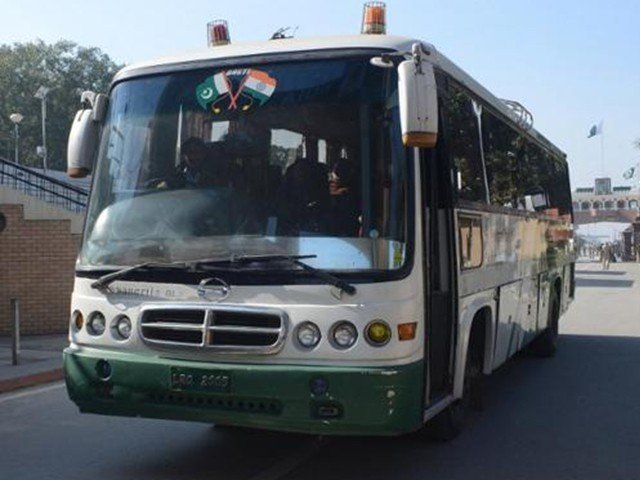 ---
LAHORE: The operations of the Pakistan-India Dosti Bus service have been restricted to the Wagah border due to security concerns.

Operations DIG Haider Ashraf told The Express Tribune that the service had been restricted to the border in the wake of the Peshawar carnage and the lifting of a moratorium on execution of convicts on death row.

Security SP Liaqat Malik said police used to escort the bus earlier to terminals in Gulberg area and Nankana Sahib. He said this had stopped as the Pakistan Tourism Development Corporation (PTDC) had shifted its terminal to the border. Malik said the government was not taking any chances regarding the law and order situation following the Peshawar carnage.

Passengers travelling to India and those coming to Pakistan have been disembarking at the border following the development. Previously they used to arrive at a terminal in Gulberg area and another in Nankana Sahib. A PTDC official told The Express Tribune that operations had been completely relocated to the border. He said passengers had to board a bus at the border to proceed to Amritsar and Delhi. The official said arriving passengers had to disembark at the spot. He said the decision had been taken due to security concerns. The official said the department regretted the inconvenience caused to the public following the initiative but had no option but to take the step to guarantee security. He said operations could be shifted back to the Gulberg and Nankana Sahib terminals once the government had reviewed the law and order situation.

The India-Pakistan Dosti Bus service started operating in 1999 to strengthen people-to-people contacts between the citizens of both states.

Published in The Express Tribune, January 8th, 2014.
COMMENTS
Comments are moderated and generally will be posted if they are on-topic and not abusive.
For more information, please see our Comments FAQ