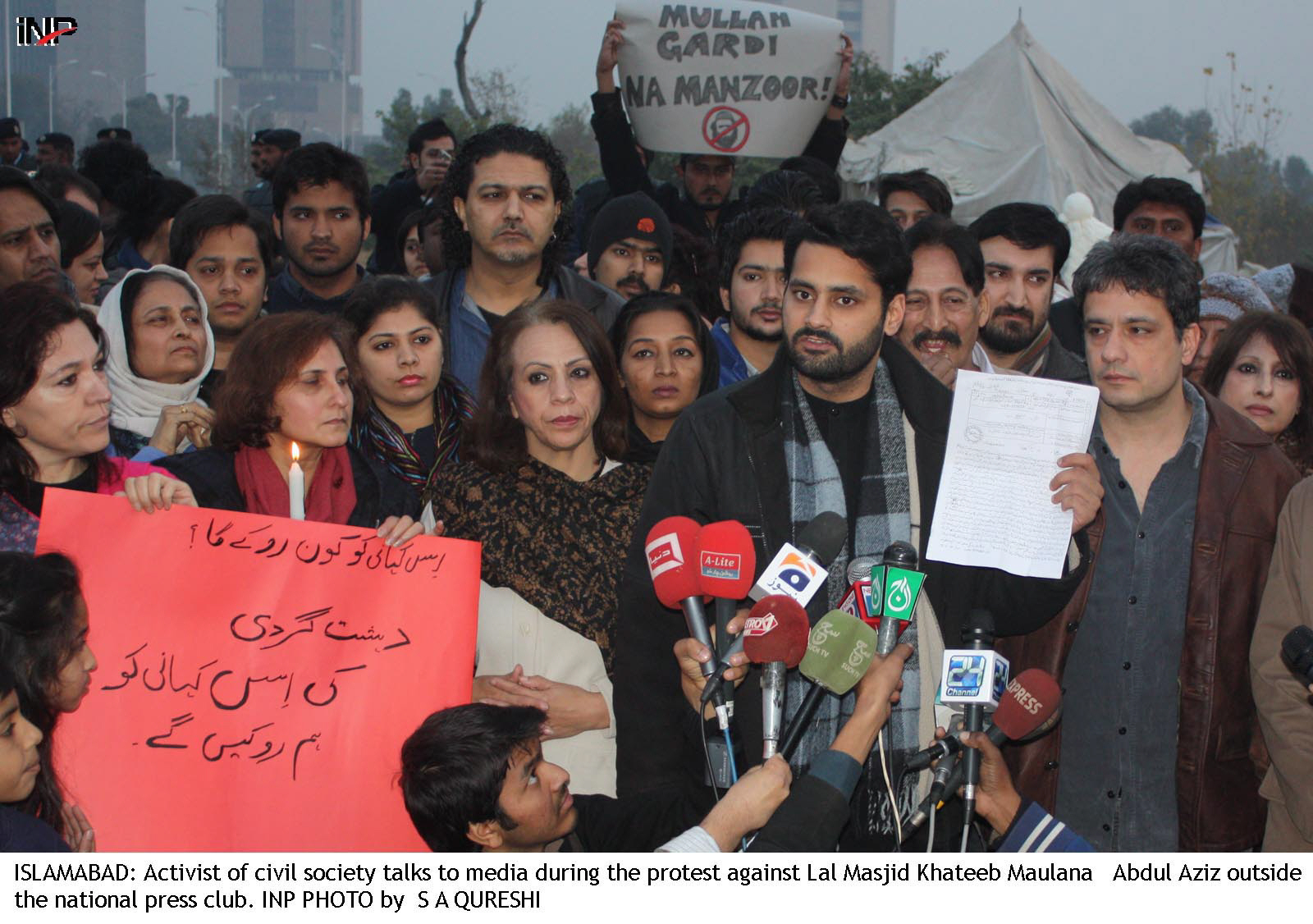 ---
Six weeks ago, few outside the small circle of civil society activists in Pakistan would have heard of Jibran Nasir — today he is being written about in newspapers across the Americas, in Europe and the Middle East. Global TV news channels have interviewed him. He is suddenly — but quietly — famous. He is a modest but clearly determined 27-year-old lawyer who has done what no other activist has done before in Pakistan. He has seized the moment and acted in such a way as to energise an otherwise moribund civil society that likes to make its protests by Facebook and Twitter.

Jibran Nasir has taken the fight to the doorstep of the enemy, and the enemy appears to have been mightily surprised as a result. He did what somebody should have done years ago. He set up a protest literally on the doorstep of the Red Mosque in Islamabad, and managed to pull a few other brave souls from their armchairs to join him. He — and others — were protesting against the leader of the Red Mosque, Maulana Abdul Aziz, failing to denounce or condemn those who attacked the Army Public School in Peshawar. Mr Nasir went on to get an FIR registered against the Maulana for his issuing of threats of violence and inciting hatred. So far the Maulana remains at large. The Taliban were quick to respond and called Mr Nasir's mobile phone to threaten him. He stood firm but is currently maintaining a low profile. If ever Pakistan needed the likes of Jibran Nasir it is now. For too many years the extremists have dominated the narrative, shaped the argument, and did so against the blank silence of most of the population. Mr Nasir has said that now is the time to break that silence, and we entirely agree with him. Civil society must rediscover its voice and raise it against those that would drag us all backwards in time, because it might not have another chance.

Published in The Express Tribune, January 4th, 2015.

Like Opinion & Editorial on Facebook, follow @ETOpEd on Twitter to receive all updates on all our daily pieces.