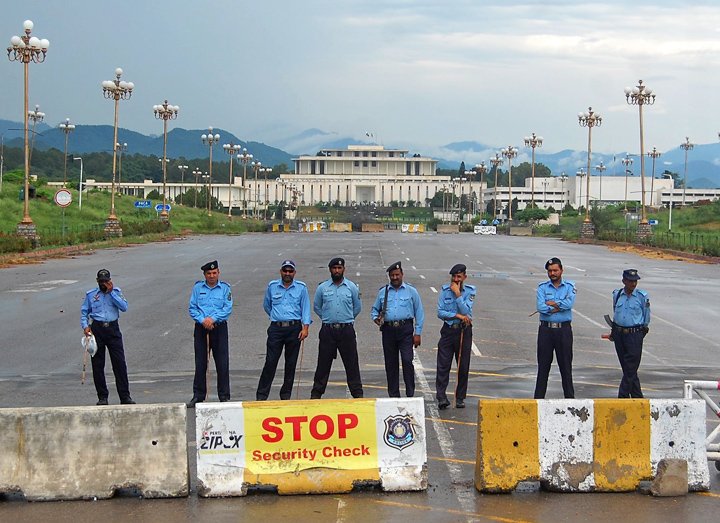 ---
ISLAMABAD:



As the sun set on 2014, the capital recorded 148 murders with the new horrifying trend of bodies being discovered in gunny bags across the city.




Vehicle theft, robberies, burglaries and child sexual abuse cases increased while kidnappings, fatal accidents and cases under the arms ordinance did not see a decline compared with the year before last.

Among other things, residents of the capital witnessed new heights of 'dishonesty' as around 850 cases under section 489-F of the Pakistan Penal Code (dishonestly in issuing a cheque) were registered in different police stations in 2014. Most of the cases, 167, were registered at Kohsar Police Station followed by 140 in Margalla and 95 in Industrial Area.




This comparison is drawn from a statement containing details of crimes from January 1, 2013 to December 29, 2014.

Figure fudging

A total of 8,326 cases were registered in the capital in 2014, which was a huge addition to the backlog of cases already pending in the subordinate courts. The total number of registered cases in 2013 was 8,038.

In crimes against persons — murder, attempt to murder, kidnapping and rape — 923 cases were registered while in the category of dacoity, robberies and burglaries, the number reached 948.

Tarnol led the table with the highest murders — 23, while Shahzad Town with 21 and Koral with 19 followed it. The Aabpara Police Station did not record a single murder in its precinct, however, 188 vehicles were stolen while 21 robbery and 12 cases of sexual assault and kidnapping were registered.

The 'lethargic' attitude of officials of the Industrial Area and Shahzad Town police stations led to 84 and 62 robberies respectively. Out of total 209 cases relating to rape and kidnapping, 27 were registered in Shahzad Town followed by 26 in Tarnol.

Vehicles lost

A total of 1,628 vehicles were stolen while 306 were recovered throughout the year. With a 53 percent increase in motorcycle theft and 45 percent increase in burglaries, Margalla remained as the most vulnerable jurisdiction as 88 motorcycles were stolen compared with 41 in 2013. Moreover, 162 vehicles, excluding motorcycles, were stolen while 34 robberies and 51 burglaries were committed in the limits of the Margalla Police Station.




In the vehicle theft category, a slight decline was seen in the limits of Industrial Area and Ramna police stations yet 92 people in the former and 80 people in the latter were deprived of their vehicles.

Trend of gunny bags

The rise in gunny bag bodies in Islamabad should send alarm bells ringing for law enforcement agencies as dumping of bodies bundled in gunny sacks is a common phenomenon in Karachi and the trend has also been rising in Peshawar, where the deceased are often victims of target killings, botched kidnappings, and extortion. In October alone, at least four bodies in sacks were recovered from different locations in the capital.

Rise in child abuse

In Rawalpindi and Islamabad, 311 cases of child sexual abuse were reported from January to September 30 in 2014, with 214 girls and 97 boys being victims. In 2013 and 2012, 136 and 91 cases were registered respectively.

Loudspeaker violations

Violations of the loudspeakers act landed a high number of clerics in hot waters as around 190 of them were booked in just over 150 cases for violating the law throughout the year in the capital. The police, however, arrested only three of them owing to a lenient policy adopted by the government.

'Purging' police

The Senior Superintendent of Police (SSP) Operations Asmatullah Junejo dismissed 19 police officials from services and awarded punishment to 72 others for corrupt practices. Separately, the interior ministry dismissed 25 personnel of the ICT Administration police on corruption charges.

Threats, major events

Despite terrorism threats hovering over the capital, the major events of the year — Pakistan Tehreek-e-Insaaf and Pakistan Awami Tehreek's sit-ins and the Muharram processions — concluded without major incident.

Islamabad, however, turned into a battle field in the clashes between sit-in protesters and law enforcement agencies when the political gridlock took a violent turn and opposition groups attempted to storm the Prime Minister House but managed to barge into the Pakistan Television Corporation's building.

The incident left three people dead while around 30 journalists and hundreds of people were wounded on August 31, 2014.

The police beat up the media persons callously and also damaged vehicles belonging to several media houses. The attack on media persons was widely condemned but the culprits have yet to be prosecuted.

Published in The Express Tribune, January 1st, 2014.