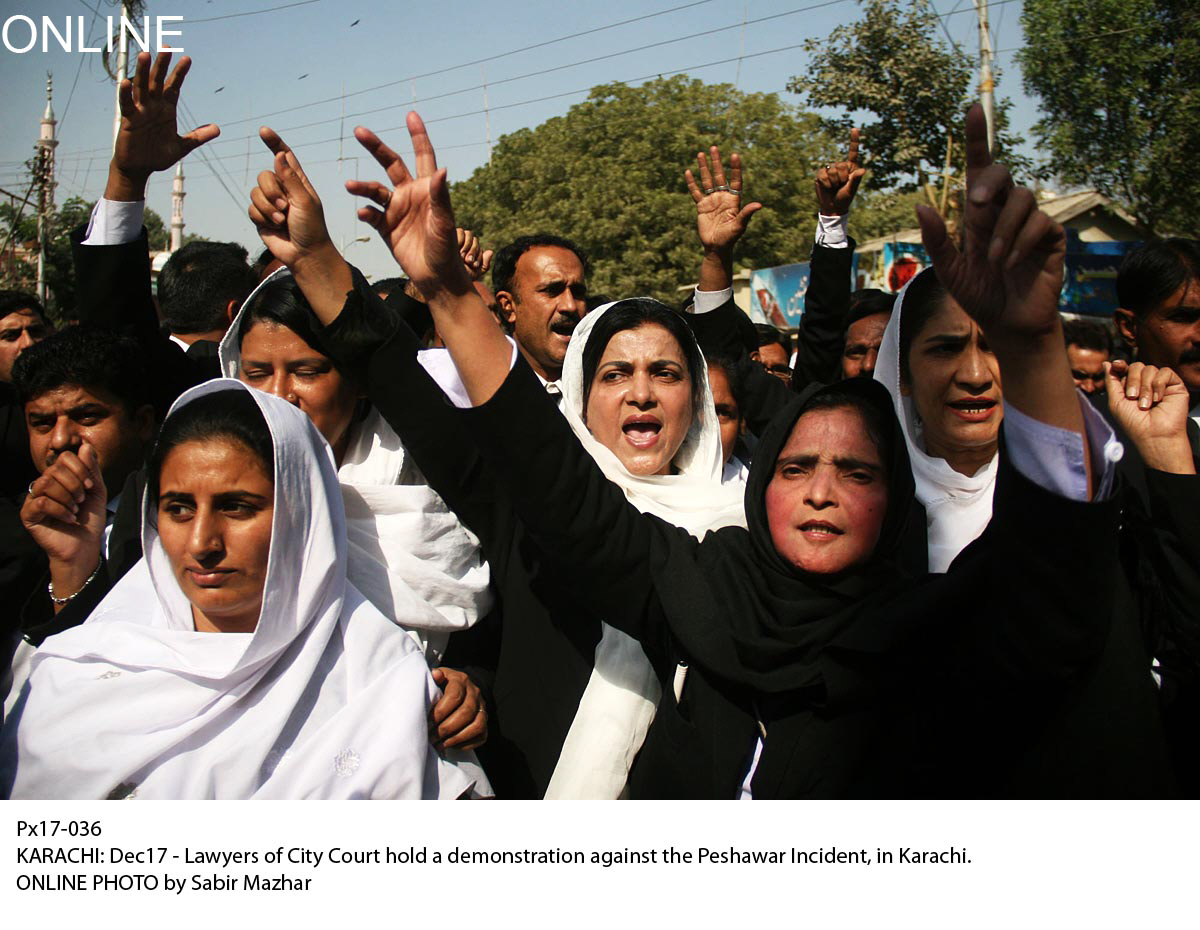 ---
LAHORE: Following the illegal construction of 21 chambers for lawyers on a lawn at the Model Town court premises on Saturday, a second group of lawyers occupied the front lawn of the courts and a third group of lawyers placed bricks to demarcate boundaries for their chambers on a veranda between the lawn and the courts on Sunday.

The lawyers who constructed chambers on the lawn on Saturday dug a 15-foot long and five-foot deep trench on the path leading to their chambers on Sunday.

The lawyers who had constructed chambers on the first lawn said they needed chambers to practice from, not lawns. "We are willing to demolish our chambers if we are given space to build chambers elsewhere," one of the lawyers said.




The lawyers who had occupied the front lawn said they had started constructing 20 chambers there because they had not been allocated space in the other lawn.

The construction of chambers continued on both lawns at the court on Sunday.

Lahore Bar Association's Model Town seat vice president Zameer Ahmed Jhedu said after a consensus with LBA representatives on Thursday, he had issued allotment letters to 21 lawyers to construct chambers on the lawn for 45 lawyers. He said they had decided that they would not allow any lawyers to build chambers on the court's front lawn. The lawyers who had not been given space to build chambers on would be provided premises at a vegetable market located in front of the Model Town courts. He said they were negotiating with the provincial government for space in the market.

On Saturday, Model Town Assistant Commissioner Abdullah Nayar called the police to stop the construction of 21 chambers on the lawn. Jhedu, however, asked Nayar to tell the police not to interfere in the lawyers' dispute.

On Saturday, Nayar said that they were waiting for a decision from the LBA's executive after which the decision would be forwarded to higher officials for appropriate action.

Published in The Express Tribune, December 29th, 2014.
COMMENTS
Comments are moderated and generally will be posted if they are on-topic and not abusive.
For more information, please see our Comments FAQ