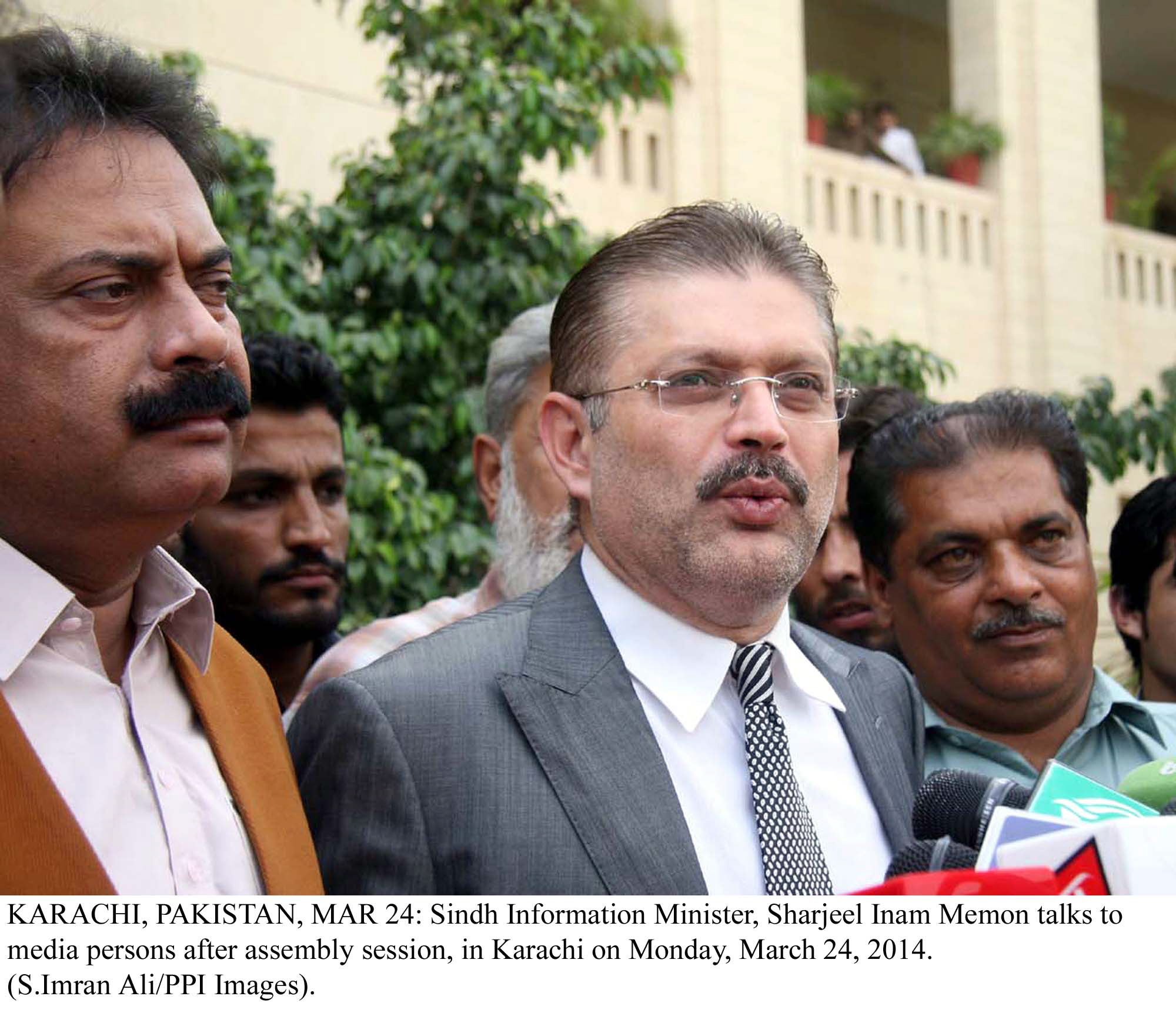 ---
Sindh information minister Sharjeel Memon on Sunday rejected MQM's allegations of negligence on part of the Sindh government when it came to the handling of the fire at a timber market in Karachi.

"The accusations from the MQM are unfortunate and untrue. I understand that incidents like these are unfortunate but it is everyone's responsibility to come forward in such incidents," said Memon.

Further, the provincial minister said that PPP MPA Javed Nagori visited the site of the fire at 5am while Farooq Sattar visited the site at 10:30 after the fire was almost extinguished. "The government's machinery was present and fully active," Memon asserted.

Memom went on to add that Sattar's claims that MQM's Faisal Sabzwari called him were untrue.

"My phone has been on all night and I have been in contact with media persons. These accusations are being simply about political point scoring," he added.

The minister said all available resources were dedicated to put out the fire and that the situation would have gotten worse if the city's administration had not reached in time.  "The administration put in all their effort to calm the fire and no lives were lost thankfully," said Memon.

"To go there [fire site] for a photo session is not the way we do politics," he said.

Further, he announced that the Sindh government will compensate those who have lost their shops and valuables in the fire.

"If my resignation will help make the situation better, then I am ready to hand it in. But I would also like to ask the people whether anyone from MQM resigned when big incidents happened on their watch?" he said, adding that there would be an inquiry into this matter.
COMMENTS (12)
Comments are moderated and generally will be posted if they are on-topic and not abusive.
For more information, please see our Comments FAQ