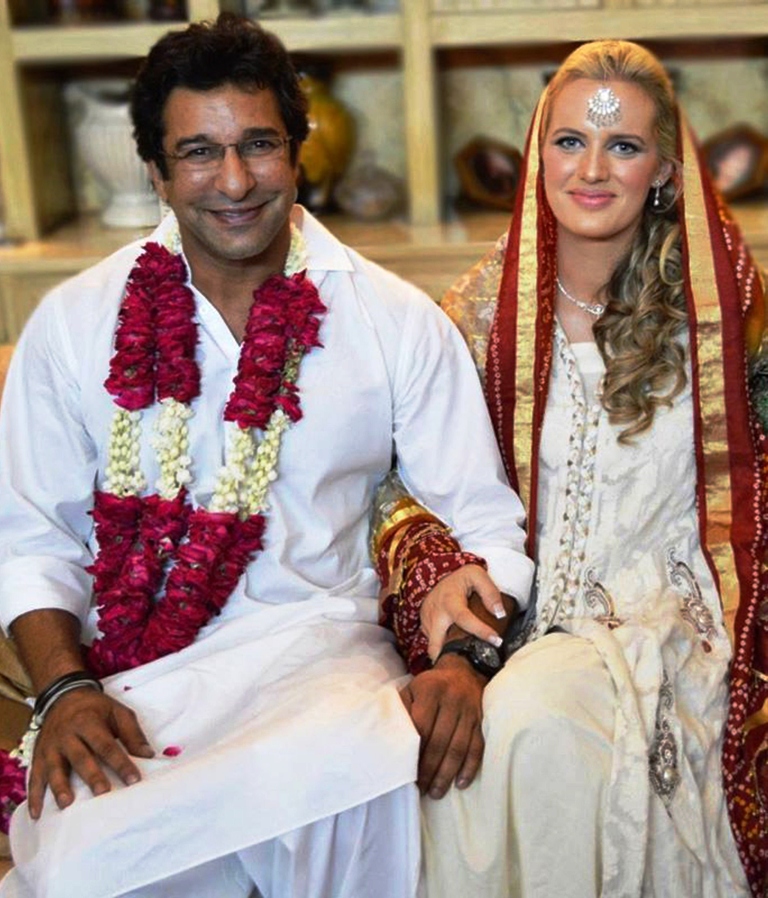 ---
AUSTRALIA:



Former left-arm pacer Wasim Akram became a father for a third time on Sunday as he and his wife Australia Shaniera Akram welcomed, Aiyla Akram, a baby girl.




The news was announced by Akram's manager, Arsalan H Shah, in a Facebook post early on Sunday.

The manager also shared the picture of the baby girl.





Aiyla Akram. PHOTO COURTESY: Arsalan H Shah


Akram, who has two sons from his first wife, had announced in September that he and Shaniera were expecting their first child together. They are currently in Australia.


I am thrilled to announce that @iamShaniera and I are expecting our first child together .Thank you for your wishes&prayers #babyontheway

— Wasim Akram (@wasimakramlive) September 1, 2014


They had also sought suggestions for baby names on Twitter.


@wasimakramlive and I are taking suggestions for baby names.Please share with us your favourite name for baby Akram!💛 #babynames #babyAkram

— Shaniera Akram (@iamShaniera) October 17, 2014


Having married Shaniera last August, Akram had told Hindustan Times earlier in December that he was excited to become a father again.

"I think I'll enjoy fatherhood more this time around; when my sons were born, I was travelling a lot for cricket."


I think Pink "@iamShaniera: Not long now! Baby #Pink OR baby #Blue?? #BabyOnTheWay #babyAkram 🐣🐳🌺 pic.twitter.com/ZNByFJQneB"

— Wasim Akram (@wasimakramlive) November 10, 2014