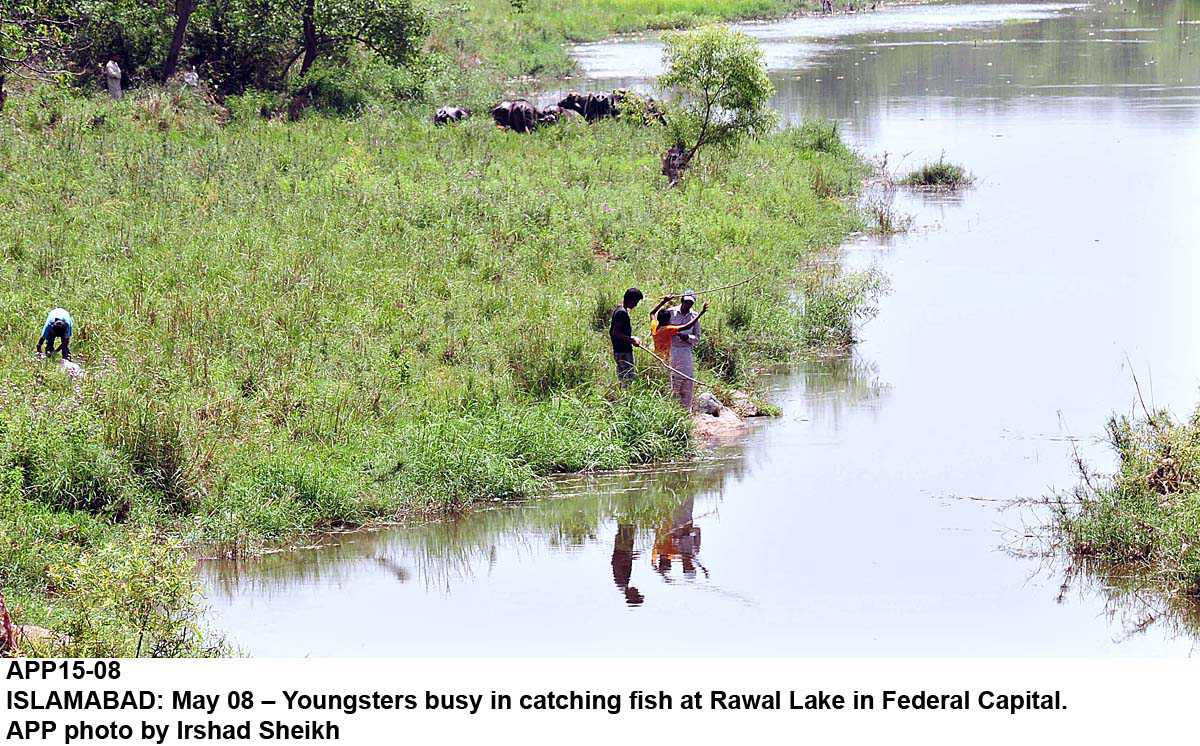 ---
ISLAMABAD:



The capital's civic, environmental agencies and administration have failed to take practical steps to control pollution in Rawal Lake — major source of drinking water for residents of Rawalpindi. 




Due to continuous flow of contaminants, the water of the reservoir has turned yellowish. Green algae and fungi can also be seen on the surface of the lake.




"The presence of high amount of nitrogen, nitrates and phosphorus, helps algae growth in lakes and kills natural fauna and flora," a source in the Rawalpindi's Water and Sanitation Agency (Wasa) told The Express Tribune, requesting not to be named, said. He added that it was also becoming one of the major sources of water-borne diseases including cholera and hepatitis among the over 3 million population of the city.

The residential garbage, waste from buffalo sheds and poultry farms on the Murree Hills, Shahadra village, Bari Imam Complex, Bhara Kahu, Bani Gala, Quaid-i-Azam University and the Diplomatic Enclave were also contaminating the lake water.

The gravity and magnitude of pollution in Rawal Lake can be gauged from the fact that the smell of water at the site before it enters the main filtration plant near Chak Shahzad is simply unbearable.

A Wasa official said that if a polythene bag of 250ml was dipped into the lake, one could find 500 coli-forms per ml in it. "Coliform is a bacteria present in human feces, these bacteria are enough to cause hepatitis," Dr Waqar who works at Benazir Bhutto Hospital (BBH) said.

The EPA and civic bodies of the twin cities including Capital Development Authority (CDA), Islamabad Capital Territory (ICT), Wasa and Rawalpindi Cantonment Board (RCB) had made a plan to clean Rawal Lake in October this year by phasing out priorities.

In the first phase, the ICT administration had to submit a fresh proposal — as an earlier one did not get the approval of the Planning Division — to the finance ministry to start work on the project.

"Pathetically, PC-1 could not be finalised so far despite lapse of two months, while contamination in Rawal Lake continues, and the current dust pollution in Islamabad and Rawalpindi and delay in winter monsoon rains have also aggravated the situation," Environmental Protection Agency (EPA) source said adding that flash water usually removed pollution to some extent.

The EPA official also said that the authority had forwarded its proposals for PC-I but ICT officials had put the matter on hold till the next fiscal budget.




Short-term measures including plugging of illegal sewage connections in Bari Imam, Bani Gala, Nurpur Shahan, Bhara Kahu and Quaid-i-Azam University, to prevent flow of polluted water into the Rawal Lake have not proven successful, since the residents of these areas have unplugged these connections.

ICT and CDA officials could not be reached for comments.

Published in The Express Tribune, December 26th, 2014.