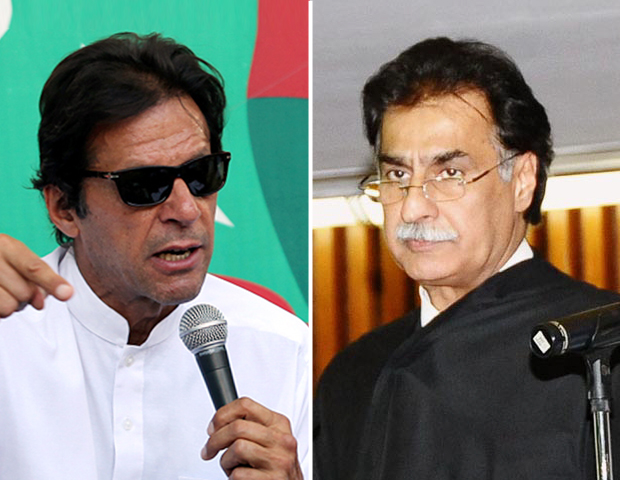 ---
LAHORE: On the plea of Pakistan Tehreek-e-Insaf (PTI) chief Imran Khan to investigate the alleged rigging in the NA-122 constituency – where he lost to National Assembly Speaker Sardar Ayaz Sadiq in 2013 elections – the scrutiny of the electoral record of 105 out of 284 polling stations has been completed on Tuesday.

Some votes were rejected as there were no stamps over them and some ballot papers had two stamps. It was found that form 14 and 15 were missing in most bags while some of the bags were unsealed.

A local commission, comprising retired additional district and sessions judge Ghulam Hussain Awan, conducted the inspection. The record of 20 polling stations was inspected at Nadar Haal of District Coordination Officer at district courts.  The representatives of both PTI and PML-N were present at the occasion.

On December 8 the election tribunal allowed the petition of the PTI chairman and constituted a commission to probe into the alleged rigging in NA-122, the constituency from where National Assembly Speaker Sardar Ayaz Sadiq was elected. He had bagged 93,389 votes while Imran Khan had secured 84,517 votes. After which, an election petition was moved before tribunal by the PTI chief in July 2013, alleging that massive rigging took place in the constituency.

The total number of votes polled in NA-122 is 184,151 while in PP-147 the total number of polled ballots are 74,251 and 109,802 in PP-148.

Published in The Express Tribune, December 24th, 2014.