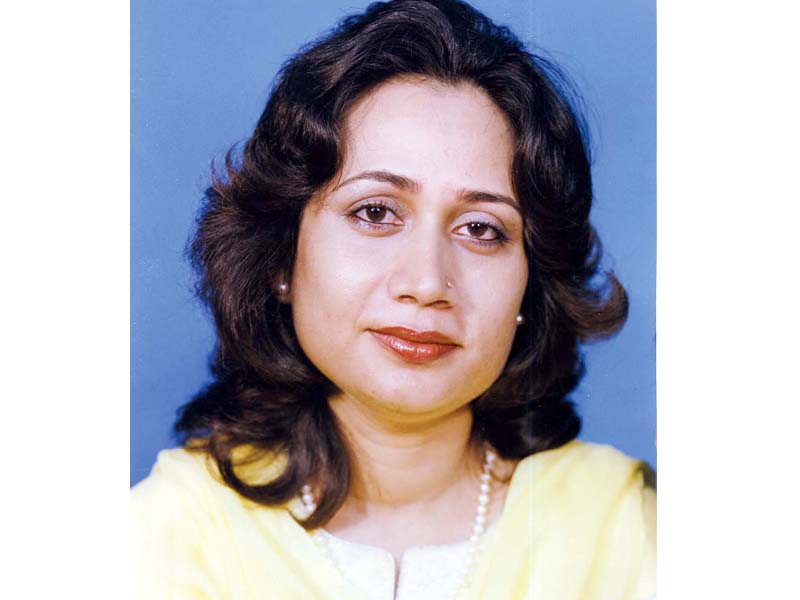 ---
RAWALPINDI: A reference was organised to pay tribute to the legendary poetess Parveen Shakir at the Urdu department of the Fatima Jinnah Women University on Tuesday.

Dr Mussarat Sheikh said Shakir portrayed issues related to women diligently and sent across a message of hope. "Her poetry is for the present and future," she remarked, adding that Shakir had the talent to beautifully highlight social attitudes and perceptions.

Perveen Shakir's books include, 'Khushbo', 'Sad-e-Barg,' 'Inkaar', 'Maah-e-Tamaam', "Kaf-e-Aa'ina' and 'Khud-Kalaami'.

Addressing the participants, Parveen Qadir Agha, chairperson of the Parveen Shakir Trust, said that she was one of the female poets who could be regarded as pioneers in defying traditions by expressing the "female experience" in Urdu poetry.

"Shakir attracted the hearts of the youth and beautifully expressed emotions and feelings of a girl in a realistic manner," she said. She urged that such references should be arranged to pay tribute to the pillars of Urdu poetry for their unique creations

Novelist Rafaqat Javed also paid tribute, saying that she (Shakir) was a self-made woman and adopted purely eastern style in her poems. "She was a sensitive woman who expressed her personal experiences and feelings in her poetry," she said, emphasising that Shakir will remain alive through her poetry and researches should be done on her poetic collection.

Published in The Express Tribune, December 24th, 2014.