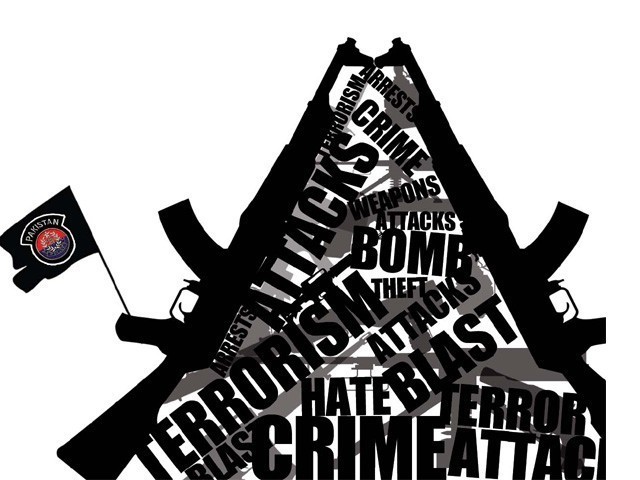 ---
ISLAMABAD:



After getting go-ahead of Prime Minister Nawaz Sharif on Thursday for holding the first meeting of all parliamentary groups for an anti-terror action plan on Friday, the government has also sought assistance of the United States anti-terrorism experts to help craft the plan, The Express Tribune has learnt.




Interior Ministry on Thursday approached American Embassy to send some counter-terrorism experts who are proficient in South Asian security affairs to assist Pakistan's top counter-terrorism body – the National Counter Terrorism Authority (NACTA), said a senior official.

The development comes after two back-to-back meetings of Federal Interior Minister Chaudhry Nisar Ali Khan with Prime Minister Nawaz Sharif on Thursday.

American security experts, if available in rapid response, will not only assist our security agencies but most likely brief representatives of all political parties at the National Action Plan Committee (NAPC) next week, added the interior ministry official, who did not want to be named.

The experts associated with American National Counterterrorism Center will assist Pakistan in preparing components of its counter-terror strategy which will lead Islamabad to form a new National Anti-Terrorism Headquarters either at Prime Minister Secretariat or military headquarters in Rawalpindi with a dedicated 'War Room' functioning around the clock, he added.

Chaudhry Nisar Ali Khan will chair today's (Friday) meeting while Federal Minister for States and Frontier Regions Lt General (Retd) Abdul Qadir Baloch will represent the government, officials said.

They stated that the meeting will not be open for the media. The committee will form a National Action Plan within seven days and present it to the government. The plan will also be presented to the public after the approval of political leadership, they added.




The following MPs will represent their parties to the committee: Dr Shireen Mazari, PTI, Federal Minister for Housing and Works Akram Durrani, JUI-F, Sahibzada Tariqullah, JI, Senator Rehman Malik and Qamar Zaman Kaira, PPP, Mahmood Khan Achakzai, PkMAP, Sheikh Rashid, AML, Anisa Zaib, PPP-Sherpao, Ijazul Haq, PML-Zia, Farooq Sattar and Senator Babar Khan Ghauri, MQM.

Following the government's formal request to all parliamentary groups to send the name of their representative for the anti-terror action plan committee, almost all have sent their names.

In his press conference in Peshawar on Wednesday, the prime minister had announced to draft a national plan of action against terrorists and act upon it immediately.

Inside development

Well-placed sources in the federal government said Pakistan Tehreek-e-Insaf (PTI) Chairman Imran Khan, during the all-party confab in Peshawar, had suggested the idea of National Action Plan against terrorism which PM Nawaz, despite reservations shown by other political parties, had immediately approved.

Premier Nawaz Sharif, Punjab Chief Minister Shahbaz Sharif and a few PPP leaders just to appease the PTI chief had endorsed his idea and formed the plan committee, the sources pointed out.

The sources said that other political leaders told the premier that the government has recently appointed head of NACTA and interior ministry has already made National Security Policy so let them do their work instead of forming another committee in this regard.

Imran Khan, the sources said, told the APC participants that he had the idea how to deal terrorism, and national plan is mandatory which would be a guide for the government to take action against terrorism in the future.

PM Nawaz did not raise any objection on this proposal and immediately endorsed it, the sources said, and adding that the plan committee would be another rehearsal of sitting and this was the reason all political parties have nominated their second- or third-tier representatives instead of their top-ranking leaders.

"If we fail to act now, people of Pakistan will say either our leaders are incompetent or they are cowards. If we don't act, somebody else will, and we will all be irrelevant and instead of our vision of becoming an Asian Tiger, we will be considered as a 'paper tiger'," said Senator Mushahid Hussain who is representing Pakistan Muslim League-Q in NAPC.

Urging Premier Nawaz, he said, the incumbent government should act in a decisive manner and follow the slogan of Nike, the famous corporate brand, which says 'Just Do it'.


Published in The Express Tribune, December 19th, 2014.