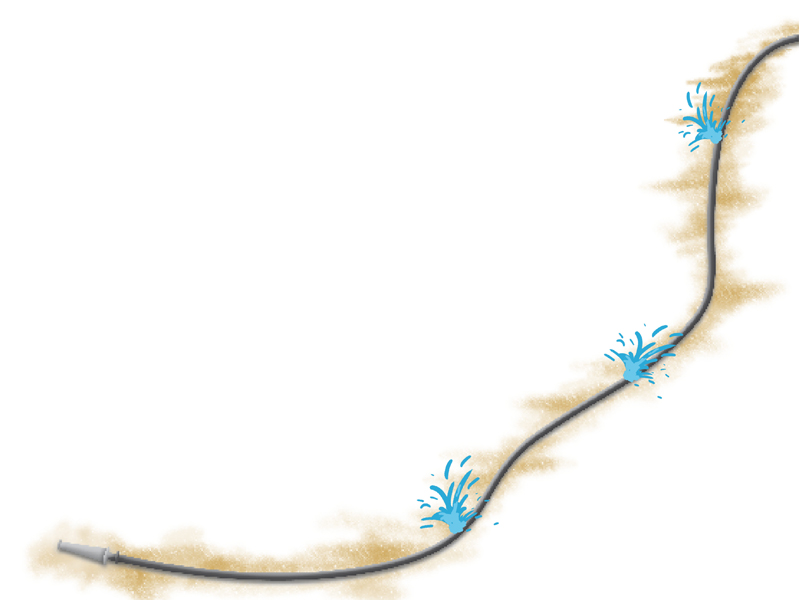 ---
KARACHI:



At around 6am, the night-shift staff at the SITE fire brigade station was alerted to a fire that had erupted in a cotton factory. The station incharge responded immediately and dispatched two fire tenders to the site. 




The events that unfolded thereafter laid bare the plight of Karachi - a city of 22 million inhabitants who are at the mercy of an ill-resourced and inept emergency response system.

The two fire tenders finished the water within the next 15 to 20 minutes. Instead of being doused, the fire escalated as the firefighters helplessly looked on. The chief firefighter called for backup and the 10 fire tenders that arrived from the nearby stations all managed to finish their water within a few hours. No water browsers or snorkels could reach the spot and three hours on, the fire showed no signs of subsiding.

A water tanker and snorkel from the Karachi Port Trust (KPT) finally reached the site at around 10am. The KPT snorkel, which is also referred to as the 'bacha' snorkel did not work. The fire department's snorkels were out of order and the drivers of the water browsers were not on duty. For the next 20 hours, the firefighters helplessly watched on as the fire gutted the factory. The fire department, that eats millions of rupees of taxpayers' money each year, had failed the citizens yet again. The department was allocated Rs650 million in 2014 alone, which was supposed to be spent on salaries, fuel, maintenance and other operational costs.

Karachi's predicament

The fire brigade department falls under the purview of the city administration. It is normally the first to respond to a distress call and must be ready to cater to the challenges of not only a burgeoning population but also the unplanned cityscape.




Sadly, this department has been the victim of sheer neglect and bureaucratic apathy. Add to this the illegal political appointments, corruption, out-of-order vehicles and unsuitable workplaces and you have yourself the recipe for disaster.

"The fire brigade does even not have a snorkel or water browsers to handle an emergency situation," said Karachi Metropolitan Corporation's (KMC) former senior director of municipal services, Ghulam Rasool. "In addition to the out-dated infrastructure, the department has taken lot of people who are not willing to do their jobs and are simply ghost employees," he said. Rasool added that most of the experienced staff was set to retire in 2015 and those who would replace them were either untrained or rather unwilling to do their jobs. More than 30 fire fighters have lost their lives in the line of duty.

Rasool revealed that two computerised snorkels were imported from Finland during the tenure of former city Nazim, Mustafa Kamal, but they have been out of order since the fire that broke out in the PNSC building in2007. The snorkels had been imported without spare parts and there are no engineers who can fix them in Pakistan. "It would take millions to repair these two snorkels," said Rasool, adding that a third snorkel, which is manually operated, is also in a deplorable condition.




The water browsers, large tankers that can hold up to 3,000 gallons of water, are a slightly different story. The department has four water browsers, all of which are in sound working condition. Sadly, there is no one to drive them as the contracts of their former drivers have expired. Thus, the browsers have been rusting away in a corner.

Of the 22 registered fire stations in the city, 13 do not even fit the description of a fire station. Some are one-room offices with a parking area for the fire tender. Others are operated out of make-shift containers. Moreover, only around 45 of the 75 fire tenders are functional. The department employs 1,350 personnel which brings the ratio to 30 staff per operational vehicle.

According to international standards, there should be one fire station for every 0.1 million people. This would mean that Karachi needs at least 200 fully equipped fire stations.

The KMC has covers all areas in Karachi, including Defence Housing Authority (DHA), industrial areas and cantonment areas as well as Nooriyabad with the 22 fire brigade stations. The other municipal authorities and cantonment boards, however, do have their own fire services:

Clifton Cantonment Board - Two fire tenders

Faisal Cantonment Board - Two fire tenders but both are out of order)

Karachi cantonment Board - One fire tender

Civil Aviation Authority - Five state-of-the-art fire tenders

Karachi Port Trust - 21 fire

tenders and a small snorkel


Fit for purpose?




Let's call them fire stations




Shah Faisal Colony fire station




Single-room establishment with no water connection and a garage that house one fire tender




Manzoor Colony fire station




Makeshift garage for a fire tender




New Karachi fire station




Half-built structure with no water connection




Baldia fire station




No water connection while most of the land has been encroached and cultivated with fruits and vegetables




Hawkesbay fire station




Only three staff posted here that calls a run-down structure their office




Hawkesbay new truck-stand fire brigade station




Established in a container; no seating arrangements or water connection




Bolton Market's tonga stand fire brigade station




Established in a single room; no water connection




Gulistan-e-Jauhar fire station




Single-room establishment; no water connection or facilities




Cattle Colony fire station




Established in a shipping container; only functional during the day




Civic Centre fire brigade station




Single-room establishment




Malir fire brigade station




Earlier encroached by law enforcement agencies; now established in a small area with no proper facilities




Gulshan-e-Iqbal fire station




Established under a flyover in a single room




Gulshan-e-Maymar fire station




Single-room establishment with no facilities




Blame it on the fire




Officials  (try to) explain the mess




Karachi has seen a mushroom growth in vertical developments over the last decade. Unfortunately, the officials who signed off these developments did not take into account the lives they were putting at risk in case of emergencies. For a city where nearly 5,000 small and big fires are reported annually, a properly functioning fire service is a must.




Chief fire officer Ehteshamuddin Siddiqui admitted that the department was in a deplorable condition. He refused to comment on the reasons for this condition, saying the head of the KMC's municipal services department would be better suited to answer such queries.




For his part, KMC municipal services department's Masood Alam listed a number of reasons for the mess. "Only a handful of the able staff from the 1990s is left in the department," he claimed. "The rest are not willing to do their jobs and can get away with it due to political backing." Alam added that the department needed at least Rs12 million to fix the snorkels - money that the KMC simply could not spare.




"When there is an emergency, all the blame is thrown on the fire department," lamented Alam. "It is time other stakeholders realised their responsibilities and try to improve the facilities provided to this department."




A few years ago, the Sindh governor had directed to set up emergency response centres at all important locations, including Nagan Chowrangi, Jail Chowrangi and Manzoor Colony.




With the passage of time, however, the authorities forgot all about them. Most of the centre's buildings serve as garbage-dumping points and homes for stray dogs.


Published in The Express Tribune, December 19th, 2014.