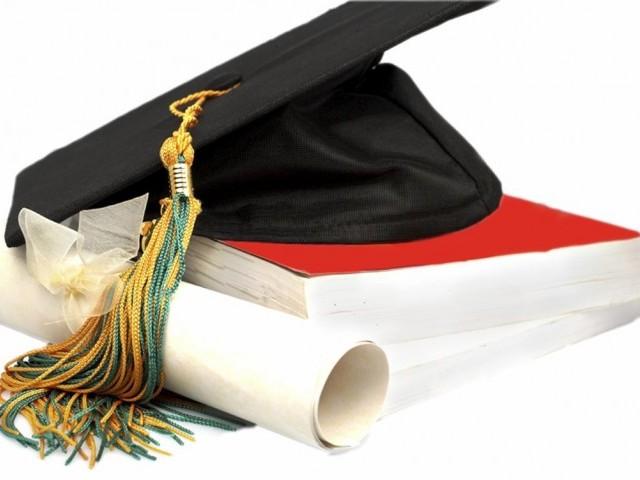 ---
PESHAWAR: The overall literacy rate in Khyber-Pakhtunkhwa is 52% which falls short of the national average of 60%. 

This was said at a session on social accountability in education organised by the Center for Governance and Public Accountability (CGPA) on Thursday. Various members of the K-P Standing Committee on Elementary and Secondary Education attended the seminar.

Speaking on the occasion, CGPA provincial coordinator Malik Masood drew attention to the anomalies in the education sector. "Article 25-A of the Constitution says the state should provide education to all children between the age of 5 to 15," he said. "However, the state of public sector education is dismal in Pakistan."

Masood cited facts and figures from a recent Pakistan Social and Living Standard Measurement (PSLM) survey.

"The overall literacy ratio for children who are 10 years old and older is approximately 60%," he said.

According to the provincial coordinator, the state of education in K-P is far more deplorable than in the rest of the country. Masood said K-P only has a higher level of literacy when compared to Balochistan and Fata.

"The net enrollment rate at the primary level in the province is 54% which is lower than the national average of 57%," he said. "Moreover, the total number of children of primary school-going age who do not attend school is nearly 530,000. A majority of them are girls."

The province is also lagging behind in its Millennium Development Goals (MDGs) for the education sector, Masood added. He cited data from the Education Management Information System (EMIS) of 2012-13 to substantiate his claim. "A total of 3.93 million students are enrolled in government schools which lack basic facilities," Masood said.

He also pointed out massive gender disparities in the education sector.

"Male literacy rate is closer to the national average than female literacy rate," he said. "Nearly 35% of girls get an education in K-P whereas 48% is the national average for the girls who go to school."

Furthermore, he drew attention to the alarming facts and figures in the Annual Statistical Report of 2012-13 of the elementary and secondary education department.

"Nearly 20% of schools in K-P are without boundary walls, 30% lack water supply, 42% have no electricity and 16% are without toilets," he said. "Half of the government-funded primary schools are run with only two teachers and two rooms."

Overhaul

Speaking at the session, K-P Elementary and Secondary Education Deputy Director Abdul Shakoor unveiled a new plan to improve the education sector in the province.

According to the plan, every primary school will have six rooms and six teachers.


"We appointed 6,000 teachers to fill the vacant teaching posts in the previous year," he said.


Published in The Express Tribune, December 12th, 2014.