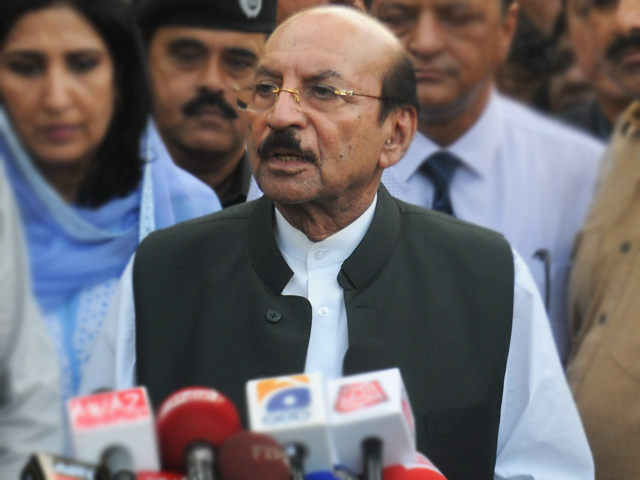 ---
KARACHI: The much-awaited verdict in the proceedings challenging the results of Chief Minister Qaim Ali Shah's election on provincial assembly seat, PS-29, is expected to be announced in a couple of days. This was learnt on Wednesday.

Former chief minister Ghous Ali Shah, who had contested last year's general elections and lost to Shah, had challenged the poll results on charges of alleged rigging at various polling stations in the constituency.




Earlier, an election tribunal in Karachi had reserved its verdict after hearing lengthy arguments from both the sides. "The order was reserved without notifying the date of its pronouncement," said a tribunal official, Hunain Nizamani. "Today, the tribunal has notified a tentative date, that is, December 13."

Ghous Ali Shah had pleaded to the tribunal to order verification of thumb impressions on the ballots to unearth bogus votes. He had also accused the chief minister of using state machinery to secure victory.

Subsequently, the tribunal had ordered verification of votes through the National Database and Registration Authority.




Meanwhile, Qaim Ali Shah had challenged the tribunal's order of verification of votes before the Sindh High Court, which had initially stayed the verification and later recalled the order. Deciding another election petition filed by Ghous Ali Shah on December 6, the tribunal had declared him winner on the National Assembly constituency, NA-215, after it nullified the election of Pakistan Peoples Party candidate Nawab Ali Wassan for 'corrupt practices'.

Published in The Express Tribune, December 11th, 2014.