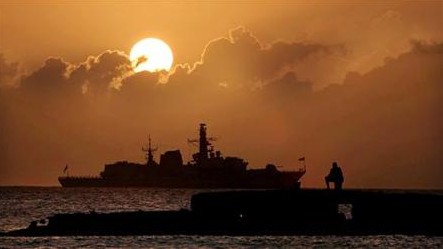 ---
WASHINGTON: Pakistan and the United States signed a $ 65 million contract on Tuesday for 'hot transfer' of USS McInerney frigate, enabling Pakistan Navy to take over the vessel on August 31 this year.

The frigate will be commissioned as PNS ALAMGIR at a ceremony on August 31 in the United States and a comprehensive refurbishment of the ship, in line with Pakistan Navy's requirements, will be undertaken under the supervision of US Navy.

Upon completion of refurbishment work in January 2011, PNS ALAMGIR will sail to Pakistan to join Pakistan Navy Fleet.

At Tuesday's ceremony, officials from Pakistan Navy and the Pakistan embassy in Washington represented the Government of Pakistan and senior ranking US Navy officials represented the United States of America.

Pakistani embassy officials described the occasion a major "milestone" towards further strengthening wide-ranging Pakistan-US relationship.       "The successful completion of this contarct will also pave the way for acquisition of more vessels of the same class for Pakistan navy to raise a squadron of 8 Perry Class Frigates," Pakistani officials said.

"This will greatly enhance operational readiness of Pakistan Navy," the officials noted.

The US Congress approved selling the frigate to Pakistan, a major non-NATO ally, in September 2008.