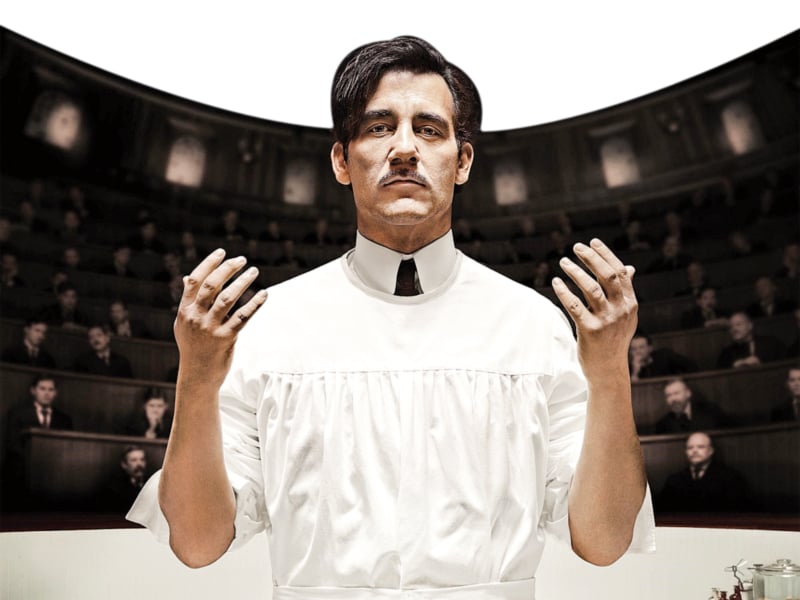 ---
When cinephiles packed in an auditorium last year to hear prolific filmmaker Steven Soderberg's keynote speech at the San Francisco Film festival they were asked not to take photos, audio or videos.

However, in the days and weeks to follow, it was one of the most talked about, tweeted and shared speech that bemoaned the death of creativity in Hollywood cinematic art and discussed the true nature of storytelling. In the fall of that year, he began principal photography on a 10-part television medical drama for Cinemax titled The Knick. The show is a fictionalised version of The Knickerbocker hospital in early 20th century Manhattan and affirms that episodic content is enjoying a burst of creativity that was often associated with 1970's Hollywood.

The Knick stars Clive Owen as Dr John W. Thackery, a cocaine fuelled genius medical practitioner who is at the forefront of many inventions and medical procedures that were precursors to modern-day medicine. His character is partially based on real life Dr William Stewart Halsted, a pioneering surgeon and one of the Big Four who founded the famed Johns Hopkins Hospital. Dr Thackery's polar opposite is Dr Algernon Edwards, deftly played by Andre Holland, an equally talented African-American doctor trained in Europe but fighting to earn his due respect at the Knick. Dr Daniel Hale Williams, who founded the first non-segregated hospital in America, is believed to be the source of inspiration for Dr Edwards' character. Jeremy Bobb, Juliet Rylance, Eve Hewson, Michael Angarano, Chris Sullivan, Cara Seymour and Eric Johnson round off the rest of the cast. They bring to life a hospital administrator, a representative on the board of trustees at the Knick, two surgeons, a nurse who is gradually falling in love with DrThackery, an ambulance driver and a nun that casts her habit to perform abortions.




The episodic series is written by Jack Amiel, Michael Begler and Steven Katz. Soderberg directs, executive produces, edits and is the cinematographer under his pseudonym Mary Ann Bernard and Peter Andrews respectively. The writing, crisp and purposeful, is one of the reasons why the show has garnered critical acclaim. The quality of episodic TV writing in recent years has thrown down the gauntlet of creativity and many cinema directors have been attracted to what was once considered a Florida of creative pursuit — you transitioned to it when you came to terms with a dying career in the arts. TV shows like The Sopranos, The Wire and Breaking Bad changed all that. Why am I gushing like a giddy schoolgirl? Well it's simple. The Knick is a show that is tautly written. The art direction is given special consideration with Dr Stanley Burns of the Burns Archive providing expert on-set medical advice and sharing the archive's many photographs as references for medical equipment, procedures and even a prosthetic worn by a recurring character. The detail that has been meticulously married to emotionally enrapturing writing and inspiring cinematography is what sets this show apart from many others.

The first season ended on October 17, 2014 and the show has been renewed for another 10 episodes that are scheduled to air in 2015.


Published in The Express Tribune, Sunday Magazine, November 9th, 2014.