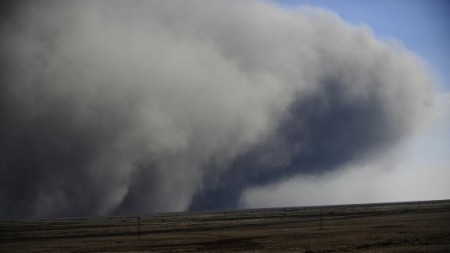 ---
AMSTERDAM: Flights from large parts of Europe were set to resume on Tuesday under a deal agreed by the European Union to free up airspace closed by a cloud of ash hurled into the sky by an Icelandic volcano.

But British air traffic controllers warned a new ash cloud was headed for major air routes, though plans to reopen airports in Scotland remained in place for 0600 GMT (2 a.m. ET).

Others in northern England were to follow later, though there were no plans to reopen London's international hubs.

Details remained sketchy of how the authorities would split European airspace into areas where aircraft could fly or not and other countries were adopting a more cautious approach.

"The volcano eruption in Iceland has strengthened and a new as cloud is spreading south and east toward the UK," NATS, Britain's National Air Traffic Services, said in an overnight statement.

"This demonstrates the dynamic and rapidly changing conditions in which we are working."

EU Transport Commission Siim Kallas said on Monday, after a ministerial video conference, that more flights would leave on Monday, easing days of disruption for millions of passengers. A handful of flights left Amsterdam and Frankfurt late on Monday.

The deal offered hope to frustrated airlines losing $250 million a day from the shutdown and seeing their shares tumble. The global freight supply chain is also beginning to sag.

"I'm so happy," said one man with tears in his eyes as he ran for his flight from Amsterdam's Schiphol Airport on Monday, one of three bound for New York, Shanghai and Dubai with almost 800 passengers on board.