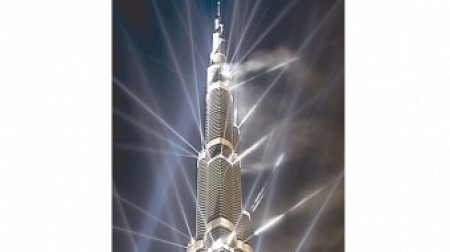 ---
What Dubai lost:

After a boom that looked like it would never end, the party finally came to a close in Dubai. It turned out that the city where everything was possible was built on a foundation of sand. As Dubai grew, it financed its expansion through debt, not having been blessed with the oil reserves of its Persian Gulf neighbours, including its fellow emirate, Abu Dhabi. As the world markets began to crash, the bills came due and invetors pulled out, leaving Dubai with a mountain of bills to pay, forcing them to sell assets. Here is a partial list of what they had to sell...

What Abu Dhabi gained:

Known as the far more conservative cousin of Dubai, Abu Dhabi often looked upon its flashier emirati neighbour with a degree of disdain. After having shunned the glamour of Dubai for a more measured approach to building up its international reputation, Abu Dhabi feels vindicated, having not suffered any of the financial woes of its cousins (it helps to have a huge reserve of oil). While they had to bail out Dubai, Abu Dhabi extracted its costs and kept on buying more assets, as if to spite Dubai on its new-found penury. A partial list of Abu Dhabi's gains...