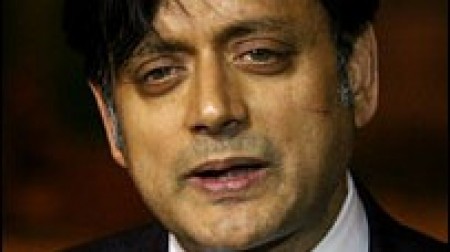 ---
KARACHI: Indian Minister of State for External Affairs Shashi Tharoor resigned on Sunday night from the Union cabinet after days of relentless controversy over his alleged involvement in the bidding for an Indian Premier League (IPL) team.

Prime Minister Manmohan Singh has forwarded Tharoor's resignation letter to Indian President Pratibha Patil with the recommendation that it be accepted. "It's a voluntary resignation. I don't want to embarrass the party. I want parliament proceedings to go on, hence I have decided to resign," said Tharoor in his letter.

According to CNN-IBN, the Intelligence Bureau has given Singh a three-page note detailing Tharoor's association with the Kochi IPL and the bidding process for the team. Tharoor, 54, resigned after the Congress core group, which comprises top leaders of the party, met at the prime minister's official residence in New Delhi and decided to seek his resignation.

Tharoor met Singh after the meeting and was asked to resign. A hint of his resignation came when Tharoor went to the prime minister's residence at night in a private car without the beacon light. He avoided the media on Sunday but is likely to make a statement in parliament on Monday.

Tharoor had earlier in the day met the prime minister for about 45 minutes this morning during which is he is understood to have explained his position. Congress spokesperson Jayanthi Natarajan told CNNIBN the government has taken a "correct moral stand" by asking Tharoor to resign.

"Every member of the party is aware of dharma," she said. Tharoor was accused of helping his friend, businesswoman Sunanda Pushkar, in acquiring a stake in the Kochi IPL team. Pushkar has equity valued at 700 million Indian rupees in the IPL Kochi franchise. Tharoor, a writer and a former Under Secretary General at the UN, is the first minister in the second UPA government to resign due to controversy.
COMMENTS
Comments are moderated and generally will be posted if they are on-topic and not abusive.
For more information, please see our Comments FAQ