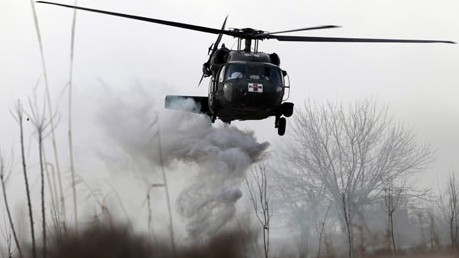 ---
KABUL:
At least 29 militants, including two commanders, have been killed during four days of intense fighting aimed at protecting supply routes through northern Afghanistan.
Spokesman for the Afghan Interior ministry has said Nato airstrikes bombarded insurgent positions, killing 29 and wounding 52.
The spokesman said at least three Afghan police and four German soldiers have also been killed in the fighting.
So far this month, 24 foreign soldiers have been killed in Afghanistan.
Afghan and international forces launched an offensive last week in the northern province of Baghlan to push the Taliban out of the province.
COMMENTS
Comments are moderated and generally will be posted if they are on-topic and not abusive.
For more information, please see our Comments FAQ