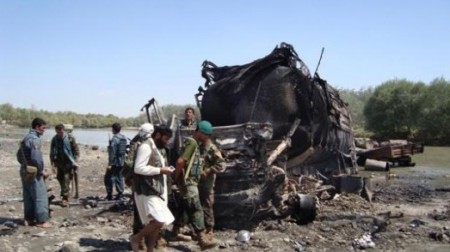 ---
KHYBER: Militants blew up two Nato oil tankers with explosives in the Jamrod area in Khyber Agency on Monday morning.

The tankers and nearby warehouses caught fire after the explosion. No casualties have so far been reported. Fire-fighters have been able to control the fire.

The total value of monetary losses in the fire is still unknown. The Afghanistan-Pakistan Highway has been closed after the attack.

NATO oil tankers are frequently targeted in north-western region bordering Afghanistan.