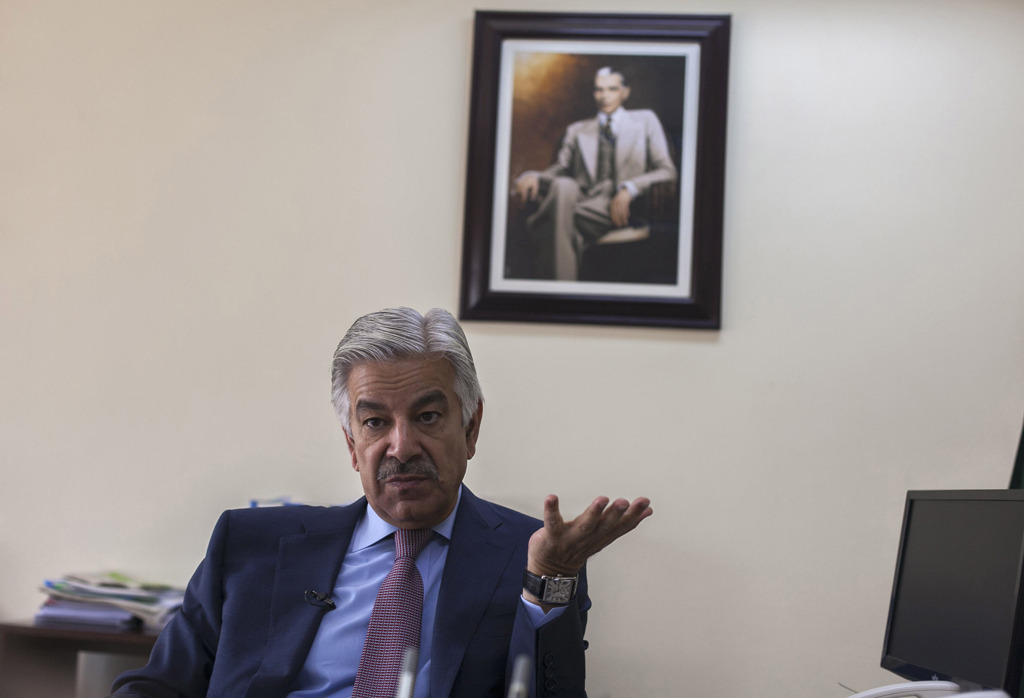 ---
ISLAMABAD: Fours days after a terror attack on the Naval Dockyard in Karachi, Defence Minister Khawaja Asif on Wednesday said that the insurgents could not have carried out the assault without inside help.

Addressing the joint session of Parliament, the defence minister revealed details about the attack, saying that three miscreants were killed and among them was an ex-Naval officer who was discharged in May last year.

Expressing concern over revealing details about the incident as this may jeapordise investigation, Asif remarked that it was an isolated incident.

He also stated that the attack was a blowback of the ongoing military operation in North Waziristan.

"It was a successful operation as all the attackers were either killed or arrested," the minister stated, revealing that seven of the miscreants were under custody.

He further stated that no damage was done to any of the installations.

Asif also revealed that four 30-bore pistols, five 9mm pistols, two satellite phones, four suicide jackets, two detonators, 24 handcuffs and seven religious books were recovered from the attackers.

The minister also said that several of the security personnel were injured while trying to foil the attack, adding that a petty officer was also killed.

Samungli airbase attack

Speaking about the August attack on Pakistan Air Force's Samungli airbase in Quetta, the defence minister said no security personnel were killed in the assault, adding that no assets were damaged.

He further stated that this attack was also a reaction to Operation Zarb-e-Azb.

Narrating details about the attack, Asif said that it started at 9:45pm on August 14 and suspicious activity was seen in a naala nearby via night vision goggles by security personnel.

"Reinforcement reached the site immediately after which the attack was foiled," he added.

Criticising Islamabad protesters

Praising security agencies for foiling the two attacks, the defence minister requested the nation to stand by those who are fighting for the survival of the country.

Claiming that the protesters in Islamabad were "rented people," Asif urged the nation not to stand by those who are fighting an "egotistical war".

Further criticising the two political parties, Pakistan Tehreek-e-Insaf (PTI) and Pakistan Awami Tehreek (PAT), who are currently staging sit-ins in the federal capital against the Pakistan Muslim League-Nawaz (PML-N) government, the minister remarked that "they will definitely loose this war".