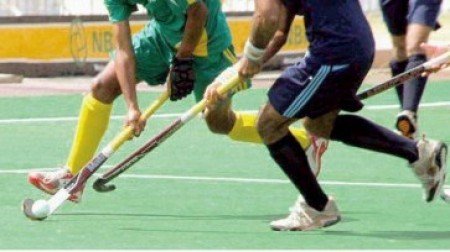 ---
KARACHI: The Pakistan Hockey Federation has announced the 33-player team for the training camp of the upcoming Azlan Shah Hockey Cup on Monday.


Talking to the media in Karachi, the Pakistan team manager Asif Bajwa announced the names of players selected for the camp.

The players selected for the camp include Nasir Ahmed, Imran Shah, Imran Butt, Zeeshan Ashraf, Sohail Abbass, M Imran, Wasif Siddiquee, Kashif Ali, M Attiq, Wasim Ahmed, M Irfan, Fareed Ahmed, M Rashid, Sajjad Anar, M Tauseeq, Aamir Shahzad, Usman Tariq, Zaheer Ahmed, Zeeshan Ali, Rehan Butt, Shakeel Abbassi, Akhtar Ali, M Zubair, Haseem Khan, M Rizwan, Umar Bhutta, Waqas Shairf, Shafqat Rasool, M Bilal, Adeel Hussain, Shahbaz Ali, Kashif Ali and Abdul Qayyum.

Bajwa  said that the team's aim is to win the Asian Cup and the players have enough time to prepare for it.

Asif Bajwa also declared that the training camp will start from April 22nd while the final trials will be held on 28th of April.
COMMENTS
Comments are moderated and generally will be posted if they are on-topic and not abusive.
For more information, please see our Comments FAQ