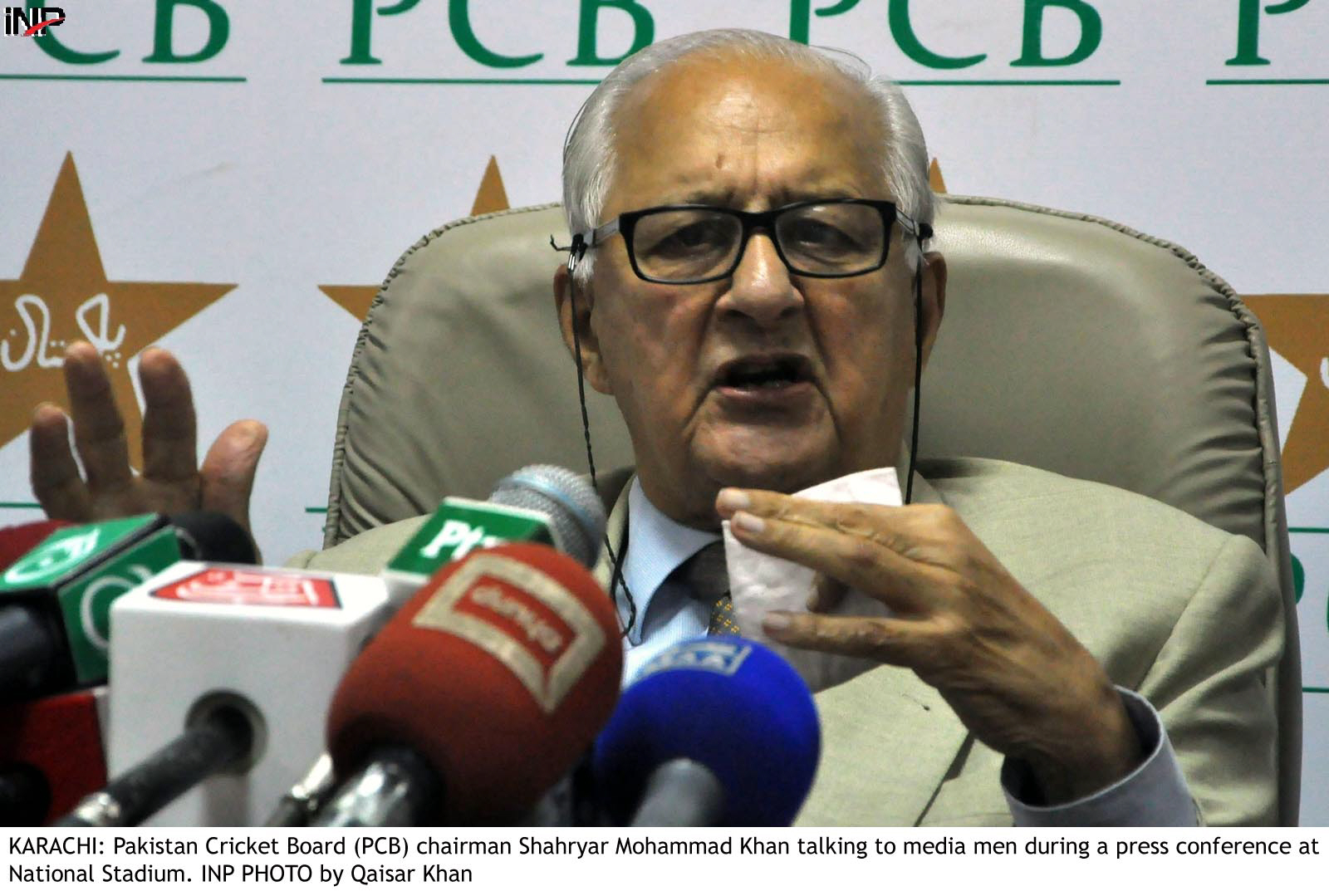 ---
KARACHI: Pakistan Cricket Board (PCB) Chairman Shaharyar Khan on Friday admitted that the inconclusive inquiry into the 2008 Mumbai attacks was a major hurdle in the reviving sporting ties with arch-rivals India.

India stalled all bilateral ties in the wake of the 2008 attacks on India's commercial hub, which left 166 people dead and were blamed on Pakistan-based militants.

The PCB Pakistan Cricket Board (PCB) and its counterpart the Board of Control for Cricket in India (BCCI) have signed an agreement to play six series in the next eight years, the first to be hosted by Pakistan in December 2015.

But these series are still subject to New Delhi's clearance.

Pakistani domestic team Lahore Lions are also due to feature in the Champions League Twenty20 event in India from September 13 but reports suggest their participation remains doubtful after an August of frosty ties. Ramped up tensions on the border and cancelled bilateral talks have darkened the mood between the two countries.

PCB chairman Shaharyar Khan said Mumbai remained the key hurdle.

"We usually have tension on the border but the real thing is that their public is against us because of the Mumbai attacks," he told reporters.

"They say that there is no progress on the investigation. Until and unless the case is closed the ties will remain affected."

Pakistan indicted seven people over the Mumbai attacks but their trial, which began in 2009, has made little headway, prompting Indian accusations that the process was a sham.

But Khan played down doubts over Lahore Lions' participation in the Champions League as "rumours".

Khan, a former diplomat who was born in Bhopal in the undivided India in 1934, said he would resume talks with BCCI and Indian government officials.

"I will go to India soon and will also meet their officials on the sidelines of the ICC (International Cricket Council) meeting in Dubai and I have good relations with all of them in India," he said.

Pakistan team toured India for a two Twenty20 and three one-day international match series but that failed to resume the full ties.

India's last full bilateral tour to Pakistan was in 2006.