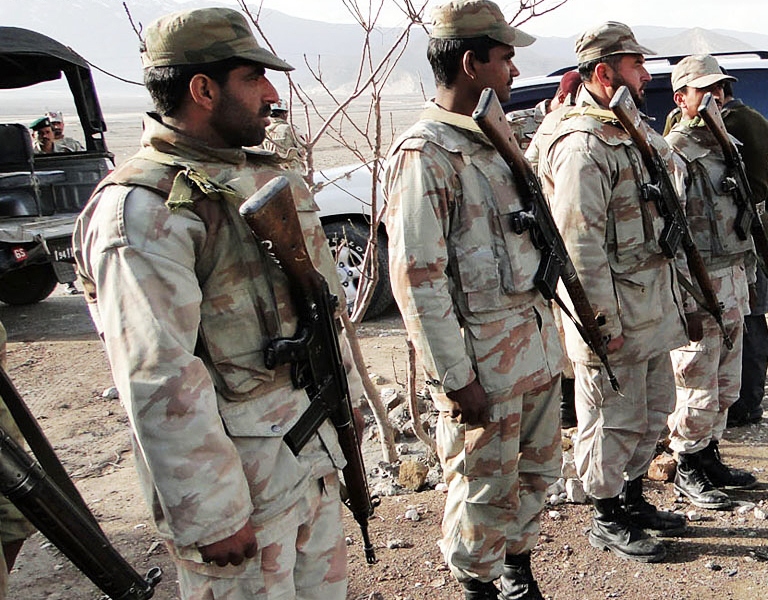 ---
QUETTA: At least 12 suspected militants were killed when Frontier Corps (FC) exchanged fire with them during a search operation in Dasht area of Turbat, Kech district, in Balochistan on Friday.

The incident took place at a time when Balochistan Chief Minister Dr Abdul Malik is on his way to his hometown in Kech.

According to FC spokesperson, a group of armed men besieged the Dasht, B-area of Kech district. "FC on the information provided by intelligence agencies started a search operation during which exchange of fire took place. At least 12 militants were killed."

No FC personnel were injured in the exchange of fire which is still underway. "The area is being cleared by FC," the spokesperson added.

Clashes between militants

There were also reports of clashes between Baloch militants and a religious outfit in Balnagar area of Dasht town, a mountainous area of Kech district.

"There has been intense fighting going on since last night. As it is a remote mountainous area and no mobile or landline services work in Balnagar. That is why we are clueless about the incident," a senior official of the Kech Administration said.

The official said that there was information that a clash took place between Baloch militants and an armed religious group. "We do not have any confirmed information yet," he added.

There have been no statements from the Baloch groups about the incident yet.

The bodies of those killed in the incident are yet to be handed over to local administration.
COMMENTS
Comments are moderated and generally will be posted if they are on-topic and not abusive.
For more information, please see our Comments FAQ